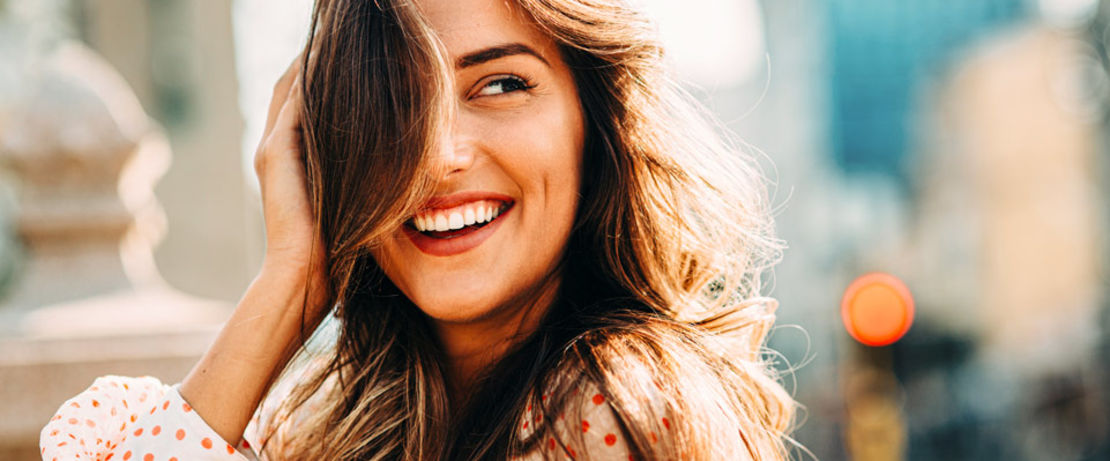 THE SOUL AND SCIENCE OF BEAUTY BLOG
The Hair Care consumer in 2021 - Conditioning, Skinification, and Eco-Conscious
As consumers return to a more pre-COVID routine, they are voicing similar hair care needs as were the norm prior to the pandemic – from greying and thinning hair to hair breakage and curl. But a common thread from consumer research done during the pandemic has been consumer introspection towards wellness, self-care, and eco-consciousness. As in other categories, this can clearly be seen in the hair care market.
The State of the Hair Care Consumer
After a year of lockdowns and more time in isolation than many thought possible, it has been no surprise that consumer research studies during the COVID pandemic show increased rates of introspection towards wellness, self-care, and eco-consciousness. And according to more recent survey data, as we near the later stages of the pandemic, many consumers have the intention to continue with this self-care focus. A recent poll by beauty and fitness service provider Vegaro found that 57% of consumers say that they are taking better care of their hair now versus before the pandemic. As an ingredient supplier, Evonik is seeing this play out in hair care through interest in three areas: hair conditioning, skinification, and experimentation in new product forms.
Hair health through better hair conditioning
When thinking about wellness and self-care in the context of hair care, a visible marker consumers are attuned to is whether their hair is well conditioned. Smooth, de-tangled, and flowing hair are qualities easy to associate with good hair health. At the consumer level, one sees this in part through the popularity of Google search terms related to natural oils in hair care, such as jojoba oil, black seed oil, and even fish oil. At the formulation level, among those formulators with a stated interest in hair care, we are seeing strong search activity looking at our VARISOFT® hair conditioning agents. This makes sense, since conditioning agents offer effective ways to achieve hair conditioning and often are the workhorse in delivering such benefits, whether consumers realize it or not. Moreover, this is consistent with Mintel GNPD data which shows incrementally stronger Q1 2021 new product launches in the Conditioner sub-category as a percentage of the Hair Care category than the previous four quarters, globally. In the case of our VARISOFT® ester quats, their more environmentally-friendly profile also is in-tune with a more eco-conscious consumer base post-pandemic.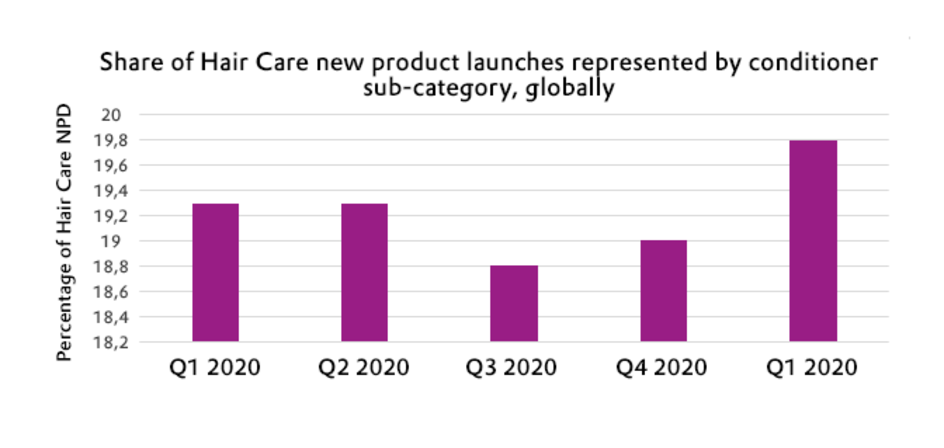 The Skinification of Hair Gains Ground
Skinification of hair care was already a trend before the pandemic, albeit a weak one. According to Mintel, only 10% of US consumers were looking for anti-aging claims in shampoos prior to the pandemic. Attitudes seem to be shifting as consumers seem to be including search terms normally associated with skin care when making hair care searches, particularly as it pertains to claims-level ingredients such as keratin, rice water, vitamin E, and hyaluronic acid. This is reflected in Mintel data, which over the last three quarters found that nearly a quarter of new product launches for Hair Care globally belonged to the Hair Treatment sub-category, and this is incrementally higher than the longer-term percentage average for this sub-category. Again, when looking at formulators with a stated hair care focus, we see strong interest in Active ingredients pertinent to scalp health, in particular our ceramides such as HairFlux®. Formulators interested to instead leverage natural oils for hair care can also consider use of Evonik's TEGO® Natural Amaranth, which impart excellent feel for the scalp.
Eco-Consciousness opens the door to experimentation
A more eco-conscious post-pandemic consumer is also playing a relevant role in the product development efforts of formulators. There seems to be greater consumer acceptance of product forms which were previously not very popular in the United States but are now gaining more acceptance on the basis of sustainability. In particular, Evonik's work in the development of waterless formulations, first showcased in 2019 through our Water Responsible Beauty concept, has seen increased interest; so much so, that this April we released an additional concept containing more shampoo and conditioner solid-bar formulations to assist formulators looking to develop products in this area called Rethink Existing Formats – Solid Hair Care and Cleansing Formulations.
Want to learn more about our range of hair care solutions for conditioning, skinification, and innovative formulation chasis? Contact us to have a discussion or visit our intoBeauty® platform for more information.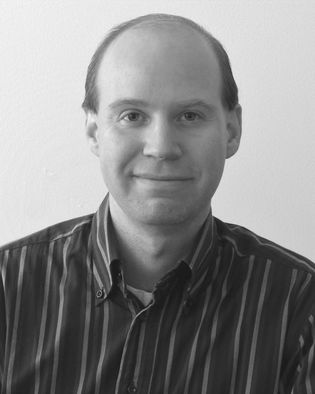 ARNOLDO FONSECA
Marketing Manager Care Solutions
In his role, Arnoldo is responsible for Evonik Care Solutions marketing in the North America region. Together with his regional colleagues, Arnoldo is passionate about uncovering the latest trends and innovations that may help customers be more successful.