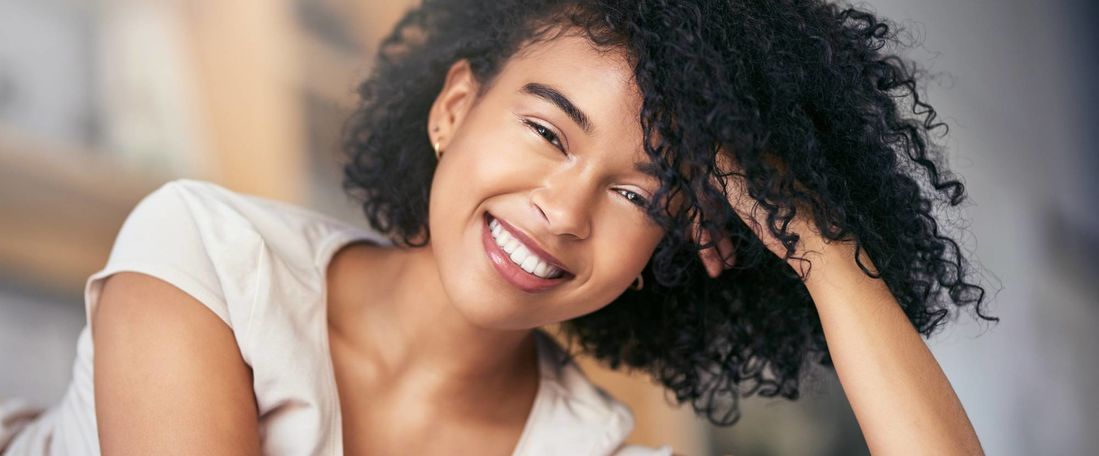 TEGOSOFT® LO MB
Kicking out the controversial mineral oil of your skin care routine with our latest enzymatic emollient
As many others cosmetic ingredients, we see a lot of discussion about mineral oil. Despite having its recognized benefits of improving skin moisturization due to its occlusive properties, this attribute should be evaluated together its other pros and cons. In addition, mineral oil doesn't come from renewable sources, what is one of the reasons for concern for those who care about sustainable ingredients and their impact on the planet.1 To have similar positive attributes from mineral oil but with improved sustainability and application profiles we created TEGOSOFT® LO MB.
Creating the unique
This new and unique emollient TEGOSOFT® LO MB (INCI: Lauryl Oleate) is the natural alternative to mineral oil with a comparable sensory. At the same time, it provides ecological benefits compared to mineral oil: it is fully based on renewable sources, fully biodegradable and produced via enzymatic catalysis, it provides great ecological benefits compared to mineral oil. In addition, Evonik fully compensates any residual not yet avoidable greenhouse gas emissions externally by carbon offsetting according to the Verified Carbon Standard (VCS). TEGOSOFT® LO MB can be used for all skin care applications. In addition, it provides special benefits for color cosmetics with its excellent pigment wetting properties.
Produced via carbon optimized bio-catalysis
More and more consumers request that personal care brands need to put more effort into ethical and sustainable production. This can and should start already on the ingredient side.
The Evonik enzymatic production process, a prime example for green chemistry, used for TEGOSOFT® LO MB is an option as it prevents waste and uses less energy (Figure 1). In addition, a cradle to gate analysis has shown that the CO2 e/kg TEGOSOFT® LO MB is about 30% lower than mineral oil (Figure 2). Furthermore, residual not yet avoidable GHG (green house gas) emissions are externally compensated by carbon offsetting according to the Verified Carbon Standard (VCS).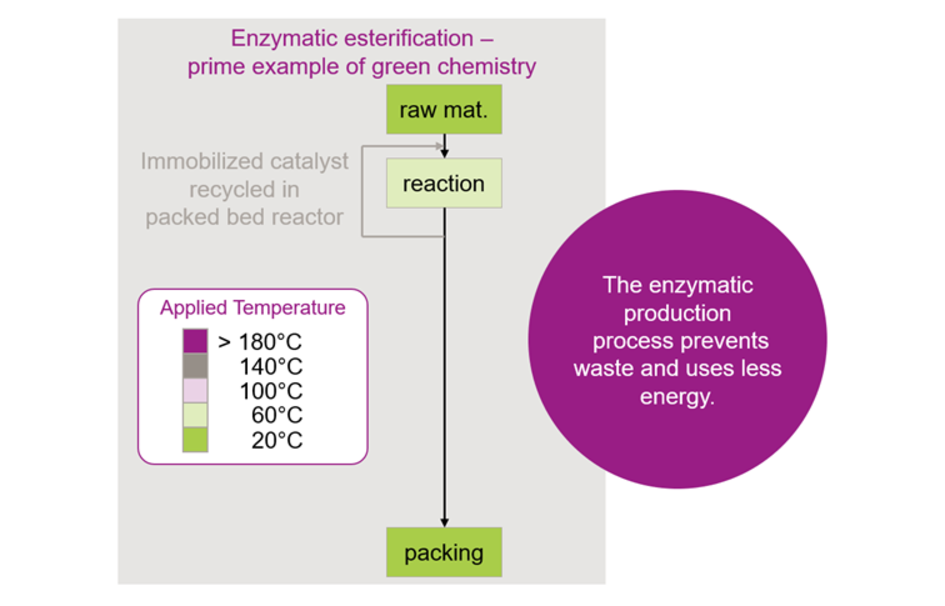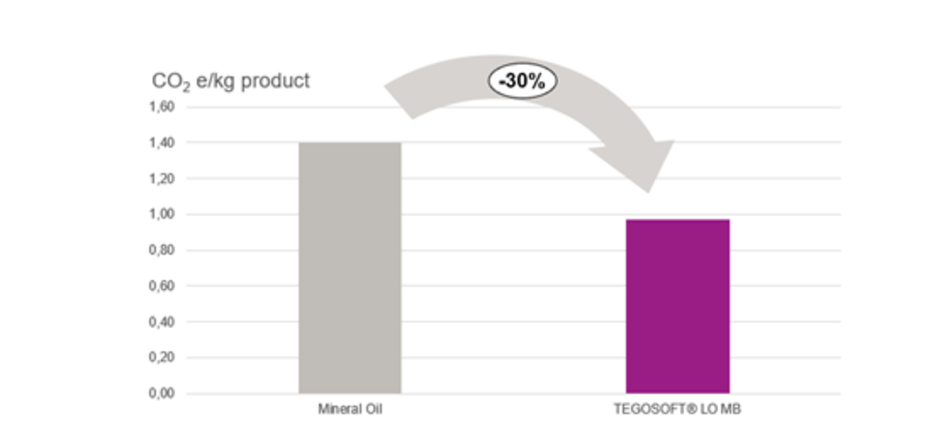 Contributes to circular economies
We know that circular economy is an important mechanism to tackle the current critical aspects negatively impacting on the climate, biodiversity, and general pollution.2 For this reason, we created TEGOSOFT® LO MB fully based on renewable feedstocks, not using finite materials for its production, and due to its composition and chemistry it is also readily biodegradable (OECD 301 F), reducing pollution in waste water.
Contributes to the co2 reduction of formulations
After water, emollients are usually the second biggest part in a skin care formulation (Figure 3, approx. 5 – 25% w/w). But if we evaluate the CO2 contribution of each formulation component, emollients are by far the biggest contributors to the final cosmetic CO2 footprint. Therefore, by carefully selecting the emollients also based on their own CO2 footprint, it is possible to significantly reduce the environmental impact of a market cosmetic product, contributing to the defossilization and carbon reduction of consumer products in a bigger scale.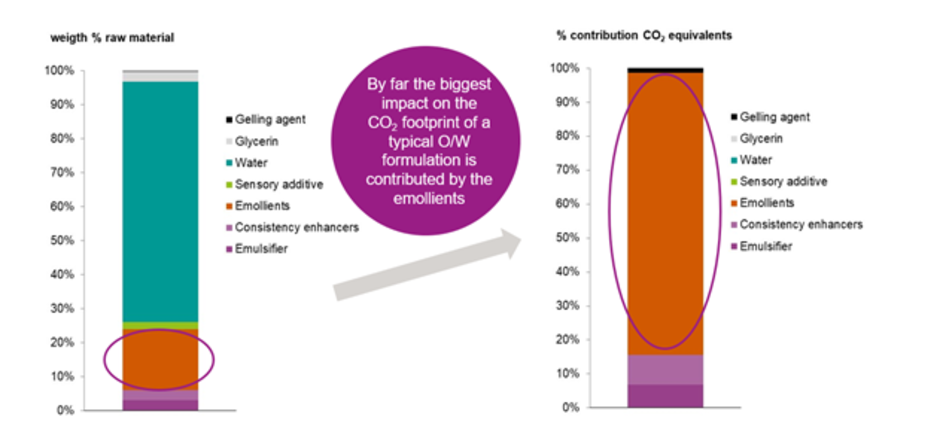 So we are happy to conclude that TEGOSOFT® LO MB is based on patented composition and combines a unique, green chemistry/bio-catalysis, carbon-optimized production process with a comparable skin feel to mineral oil. This opens to customers the opportunity to change their products to next generation sustainable solutions.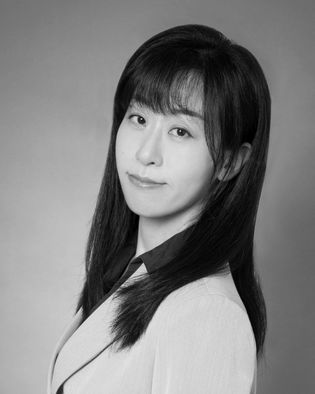 Ivy Hou
Global Director Marketing Segment Skin Care
Ivy is taking care of skin care segment marketing on a global level. As an active team member of skin care team, she is working closely with stakeholders from global and regional to better understand and meet customer needs and expectations. As well continuously keep on building marketing competency to support customer success.
1 https://www.vogue.in/beauty/content/mineral-oils-in-skincare-products-all-you-need-to-know-about-this-much-debated-beauty-ingredient
2 https://ellenmacarthurfoundation.org/topics/circular-economy-introduction/overview