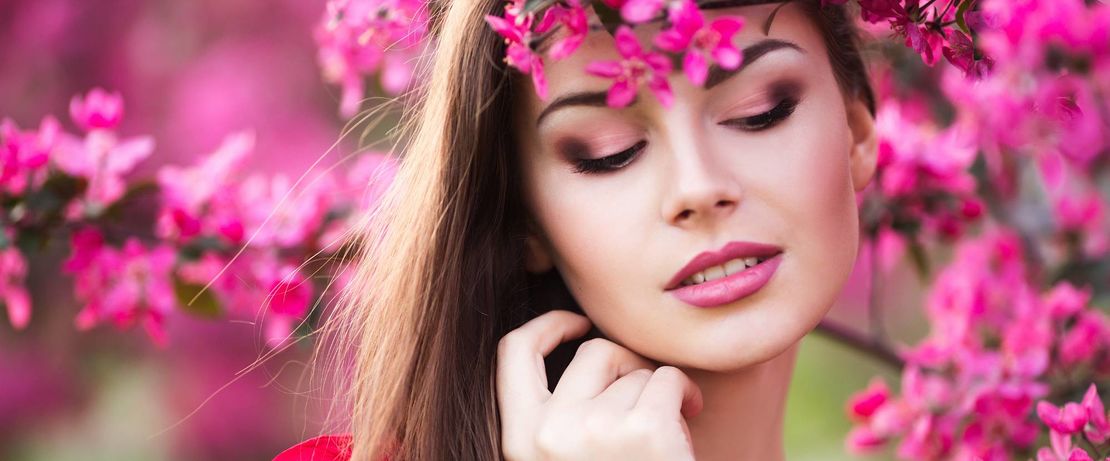 Blog Article
THE SOUL AND SCIENCE OF BEAUTY BLOG
Natural color cosmetics – you try and you WOW
The pandemic has been shifting our life in many aspects with different levels of impact. One of those facets of mindset change for me and for a lot of my friends is how new learnings can be easily done and shared in the virtual world, especially through social media.   Personally, I have been looking for more makeup techniques, and those viral makeup tricks that beauty tiktokers post have been such an abundant resource for me to learn to improve, and sometimes just to open my eyes and WOW.
When we consider other facets of change that COVID-19 brought to our lives, the deep desire for natural makeup is something one cannot miss. We as consumers want to use responsibly-resourced products to feel safe and relieved from concerns or added burdens to our skin health as we pursue overall wellbeing.
But if you combine the above 2 aspects of our lives, do you think consumers would want the same WOW effect from naturally-based color cosmetics products?  I am confident that same level of performance demand will always be there. With natural ingredients, the color cosmetics shouldn't compromise its original functionality  to support our best look.
What would help to bring those two facets together? What could be a solution for combining those two -- naturality of the makeup products and performance in use for the consumer? Definitely, some performance enabling cosmetic ingredients that come from the nature. A good example could be dermofeel® viscolid MB, a 100% natural oil texturizer, film former, stabilizer and much more. With dermofeel® viscolid MB, the tiktokers can create impressive videos with viscolid containing makeups, for robust waterproof for natural eye makeups, for anti-transfer of natural lip colors with mask wearing routines, and for maximizing effects of natural mascaras on their own eye lashes.
A lot of polyglyceryl esters used as emulsifiers for challenging makeup formulas can easily create WOW effects for the tiktokers or their followers. Polyglyceryl ester emulsifiers, including ISOLAN® GPS, are very capable at interfaces between oil and water, in critically low viscosities for those foundation fluids, designed for natural best skin color perfection, and easy to sleek on in use properties. Compared to synthetic or silicone based emulsifiers, ISOLAN® GPS delivers superior stability and surprisingly light and fresh sensory to reduce the heavy burden both from naturality and from skin feel for consumers.
Light silicone oils such as D5 are largely used in makeups, but instead of such unsustainable products, natural emollients such as dermofeel® sensolv MB can deliver the same WOW effect, with a non-oily feel, yet delivers good wettability for pigments, to ensure the smooth and even distribution of colorant powders, and as a result, most desirable color shown for the naturally best looking skin, Makeup artists on Tiktok can actually put up videos for comparisons with the cyclic silicones containing products to WOW their followers altogether.
It is going to be a surprising journey for us as consumers and for beauty influencers to learn how natural ingredients can add onto the expected performance of natural color cosmetics, even in comparison to conventional synthetic chemistries. This is not to mention an additional layer of challenge for these robust natural formulations: the use of botanicals active ingredients which are incorporated into makeup for enhanced functionality such as skin tone evening, skin natural glow, and sebum control, their natural makeup formulas would be as stable still.
Want to learn more? Visit our intoBeauty® customer platform or get in contact with us.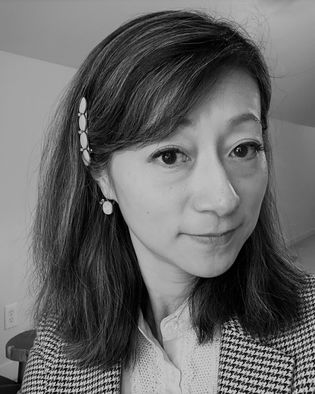 Anne, Yun Mu
Head of Applied Innovation, North America, Cosmetic Solutions and Active Ingredients
Anne holds a B. Eng. of Food Science and Engineering from Zhejiang University of Science and Technology in China, and an M.Sc. in Biochemical Engineering from the University of Birmingham, UK. Anne dedicated recent 9 years for cosmetic ingredients and their application development. With Evonik, her experience expanded from previously technical head of Asia pacific markets to North American markets as of now. Followed by her 8 years industrial experiences with Rhodia-Solvay, and beyond that, research experience in the fields of multiple phase liquid systems and microcapsule characterization at University of Birmingham, in the UK.
Outside her work, Anne enjoys various Asian cuisines, although not as good in cooking them; appreciates various styles of performance arts, although not really practicing those.