TEGO® Sterol 7-DHC v
Naturally elevate the skin's protective powers
Skin protection is set to remain as an important consumer benefit post-Covid. For wellness consumers, often the best form of protection is fortification – that is, strengthening the skin's own defenses against external and environmental aggressors. Fortifying the quality of the skin barrier can be one solutions these consumers can find attractive; supporting other skin-protective qualities can be another. Cholesterol precursors are typically overlooked in this regard, but they can support both approaches. Cholesterol is a critical component of the skin, and therefore is crucial for the quality of the skin. At the same time, vitamin D3 plays an important role in skin protection through UV protection as well as helping to regulate other skin processes. In particular, Evonik's TEGO® Sterol 7-DHC V is a precursor to both cholesterol and vitamin D3.
The Post-Covid Wellness Consumer
One of the key outcomes from the COVID-19 pandemic has been a prioritization of wellness by consumers. And a key facet of wellness that has become important is protection. This is no surprise, given the constant, reinforcing messages by public health officials regarding the value or prevention and protection – whether from mask-wearing or hand hygiene. Protection had been a theme in the beauty space prior to the pandemic, but it is was most prominent in Sun Care related to UV protection and for pollution-related claims. Today, protection is a benefit that can sway consumer purchasing decisions across a much wider category of products.
Through their focus on protection, the post-COVID consumer has also become much more knowledgeable about skin barrier protection. Social media mentions related to skin barrier more generically have seen a secular rise over the last year, aided by proactive investments by brands capitalizing on the protection trend.  Today's post-COVID wellness consumer is seeking ways to enhance the protective powers of their skin barrier.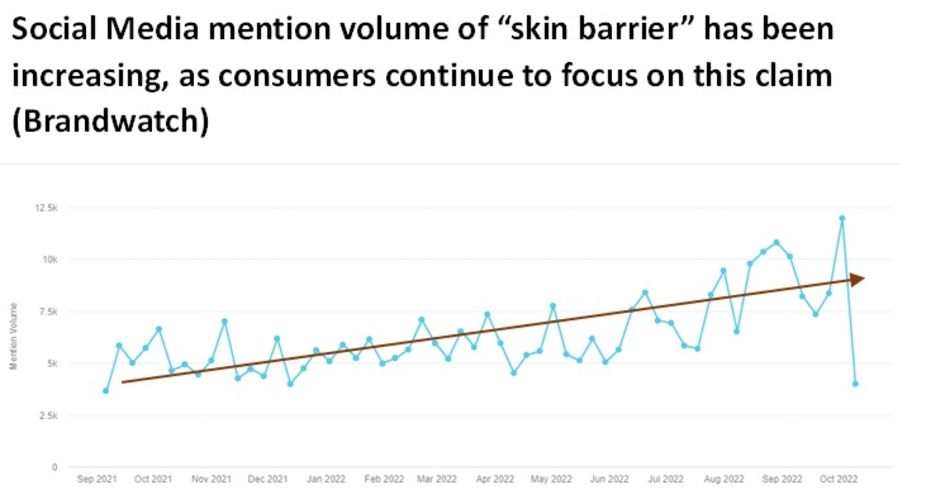 Cholesterols and skin barrier protection
Cholesterol and cholesterol derivatives are a critical components of the skin – representing nearly 35% of the stratum corneum lipid matrix. They play a critical role in enabling the elasticity, fluidity, and integrity of the skin barrier. A healthy level of cholesterol in the skin helps to reduce the permeability of water, which is indicative of its protective function in the skin, through improved packing of the lipid layers in the skin. Cholesterol derivatives can play a role in the synthesis of important biomolecules in the skin. As such, whether consumers know it or not, cholesterols and cholesterol derivates are important constituents of skin barrier protection. For formulators, these ingredients can act as behind-the-scenes, bio-mimetic hero ingredients that not only provide skin barrier protection benefits, but also can endow a caring and rich sensory feel to formulations.
Naturally elevate the skin's protective powers
One of the challenges inherent in the use of cholesterols has historically been their animal-based sourcing. But, this has now changed through Evonik's vegetable-based portfolio of cholesterols. For the protection-minded consumer, there is no better solution than TEGO® Sterol 7-DHC V. This cholesterol derivative acts a precursor to both cholesterol itself and to vitamin D3. As such, the ingredient is supportive of consumers' wellness ambitions in two ways – through the skin barrier enhancing benefits of cholesterol and through the broader benefits of vitamin D3. TEGO® Sterol 7-DHC V also is reported in research literature to provide additional benefits relevant to skin protection.
Addressing the skin barrier protection needs of the Post-COVID wellness consumer represents a wonderful opportunity for brands looking to cement their relationship with beauty shoppers. TEGO® Sterol 7-DHC V can act as hidden secret weapon that formulators can leverage to deliver performance and claims that are relevant to these shoppers.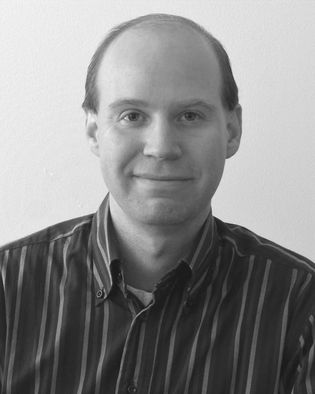 Arnoldo Fonseca
Global Business Manager, BioActives 
Arnoldo Fonseca is presently responsible for the BioActives product segment of the cosmetic active ingredients portfolio at Evonik. Previously the head of marketing for North America for Evonik's cosmetic ingredients business, he brings a variety of consumer-based perspectives. He joined Evonik in 2017 following its acquisition of Air Products' Performance Materials division.