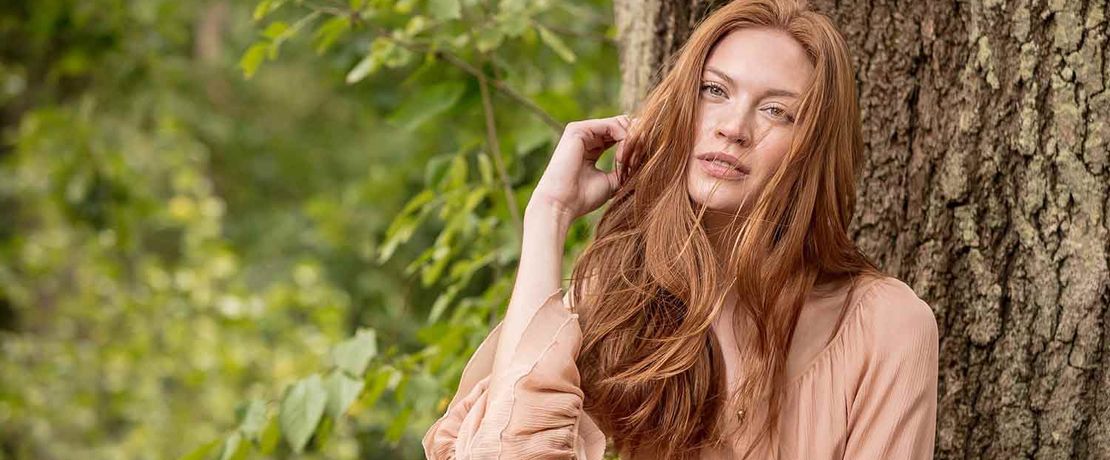 A NATURAL FORMULATOR'S GUIDE
The natural Hair Care Routine
An increasing proportion of consumers favor natural ingredients and certified natural cosmetics. Formulating modern cosmetics within the guidelines of a natural certification standard can be a challenge due to the choice of ingredients and composition requirements. Hair care is even more challenging with a complex interaction of performance and sensory.
Concept for a natural hair care routine
The hair care category is also one of the fastest growing segments in the market for personal care products. That is why we want to share with you this concept with our examples of products for a natural hair care routine.
Find in this concept:
Inspirations and formulations for a natural hair care routine
Combination of innovative ingredients with natural formulation know-how
The prototype formulations are created with a focus on three different approaches to natural personal care. The two major natural cosmetics certification standards are COSMOS and NATRUE with qualitative and quantitative guidelines for cosmetic formulations. With each formulation you will also find the naturality indices calculated according to the procedure of ISO norm 16128. 1
With innovative ingredient solutions and formulation know-how, the realization of modern natural cosmetic products is possible. We show you sophisticated basic products that are at the heart of every routine, as well as solutions to trendy formulation ideas that are novel to the market for natural cosmetics.
FORMULATIONS - The natural hair care routine - 5 hair care topics
Find the formulations under the links below:
1. Hair Cleansing
Natural Clear and Pure Shampoo
Clear shampoo formulation with pleasant viscosity and flow characteristics. With well-balanced surfactant compositions and good caring properties. Find additional shampoo formulations in the concept at intoBeauty®.
A pressed powder for refreshing greasy hair strands and roots. With a combination of natural sebum absorbing ingredients.
2. Hair Care
A rich hair conditioner cream that gives shine and smoothness without weighing down the hair. Additional formulation for a rich rinse-off conditioner for a more intensive treatment available.
A conditioning and nourishing mask for application prior to shampooing. It is a water free, self-emulsifying formulation for easier washing out.
Also find a Natural Hair & Body Oil as 2-1 oil for hair and body care with light sensorial profile in the latest version of the concept.
3. Scalp Care
Transparent scalp treatment fluid for all hair/scalp types. It rebalances the scalp and moisturizes the skin.
4. Hair Styling
The Natural Definition Styling Wax accentuates the hair and enhances volume and texture. With natural styling agents and vegetable oils to keep the hair soft and flexible.
5. Shaving
For application onto wet skin to creates a smooth and fine foam. Contains moisturizing and refatting ingredients. Discover an additional variant in the concept!
There is even more to discover – find more formulations and information about this concept on intoBeauty®.
1 Reference regarding the natural cosmetics certification standards and ISO 16128:
https://www.cosmos-standard.org/   |   https://www.natrue.org/   |   https://www.iso.org/