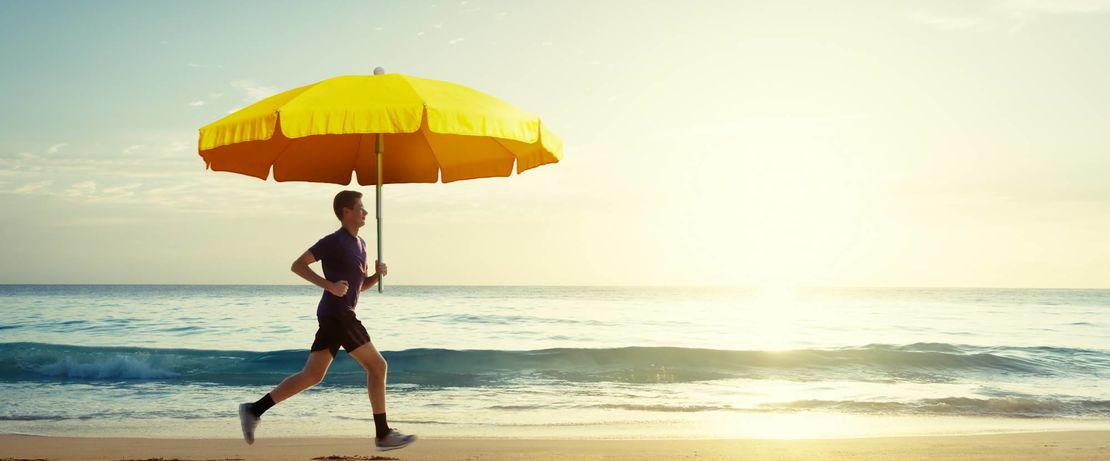 Shade-to-go
Enjoy your UV protection
For more and more consumers health is the new wealth. One approach to support wealth by improving skin health is by applying the appropriate UV protection. As the awareness about the effects of UV rays increases among consumers they are starting to look more and more for products that improve all parts of their lives.
Data from Euromonitor shows that the global sun care market grew by 5% in 2018. Based on today's consumer needs the UV protection market has evolved tremendously during the last couple of years. Beauty mega trends like sustainability and holistic health translate to UV protection trends and support this market growth. The sustainability topic and its different facets are becoming more and more relevant for modern consumers. Mintel data show that in Europe, for example, eco-friendly claims are on the rise. At the same time users are curious and interested in more disruptive textures/formats such as using sticks as an alternative to lotions, sprays and creams.Evonik's new UV protection concept supports formulators to develop products that meet today's trends. It offers a range of 12 innovative solutions. To ensure all aspects of UV protection are included the formulations are divided into two parts.
UV protection for your daily life
The first part is about UV protection for your daily life. It displays formulation ideas that can be used during our "regular" lives. One example is Protection3 Daily Facial Cream SPF 25, a facial care cream for your daily life that protects against UV & photoaging & age spots while providing a caring skin feel. It is formulated with TEGO® Care 450 MB, a versatile PEG-free O/W emulsifier based on vegetable raw materials and several active ingredients including Phytosphingosine SLC, a unique sphingolipid to fight dermal photoaging. This formulation as well as others supports the trend of microplastic free products. The On the Go Sunscreen Stick SPF 50 covers the trend of Beauty on the go. It helps to minimize the risk of a sun burn and be ensures your selfies are instagrammable every time while using this low whitening stick. The combination of TEGO® Feel C 10, a 100% natural eco-friendly alternative to microplastics in leave-on applications, and TEGO® SP 13 Sun Up MB, a polymer that enables effective sun care formulations due to optimized film formation and helps to boost the SPF, leads to a particularly quick absorption and low oiliness.
You and the beach
This part focuses on being at the beach and includes different sun protection applications covering latest market trends with regard to format or skin feel. The Invincible Sunscreen Lotion SPF 50 for example is ideally suited for your time at the beach. It is based on ISOLAN® 17 MB, a W/O emulsifier that contributes to the production of certified sustainable palm oil according to the rules set out by RSPO Mass Balance Supply Chain Model.With the Lotion to Oil Sun Care SPF 50 you can experience the transformation from lotion to oil while at the same time having an effective way to protect your skin from the sun. The versatile PEG-free O/W emulsifier TEGO® Care PBS 6 MB is fully based on renewable resources and provides moisturizing properties. Additionally the very polar emollient TEGOSOFT® XC MB imparts excellent solubility for organic UV filters.This formulation concept is based on the latest market insights and allows you to further explore your opportunities for the right UV protection formulation to best suit you. This is what we call the Soul & Science of Beauty. Learn more on intoBeauty®.