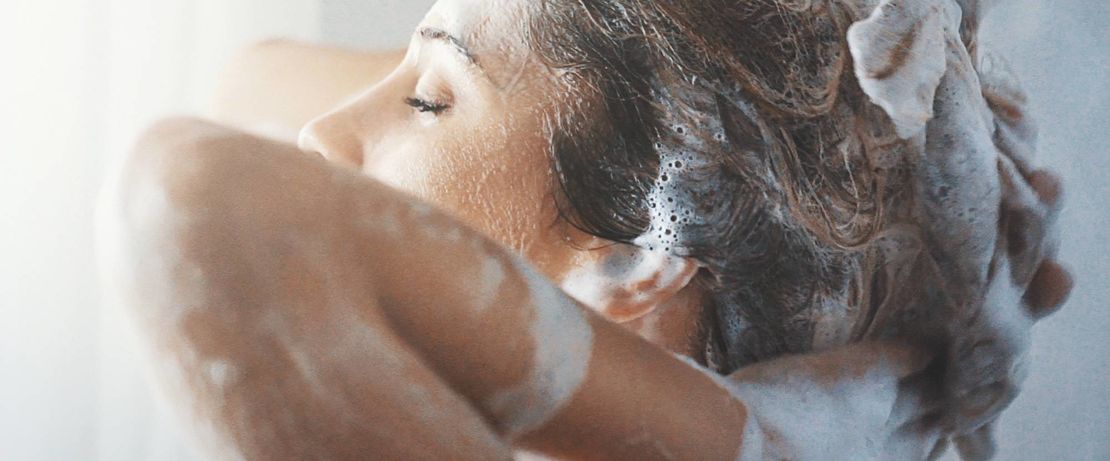 Natural cleansing solutions
As consumers recognize the importance of preserving the environment, they are demanding personal care cleansing products that offer natural and sustainable benefits.
The natural consumer
Natural claims are growing in importance to consumers and therefore to the Personal Care industry. From 2015 to 2018, the overall share of Personal Care product launches making natural claims in the US doubled, to 5.7% of all new products surveyed by Mintel. A medley of certification standards have arisen to help consumers to evaluate the meaning of 'natural', and even regulations are now under discussion in the US to define the term 'natural' as used in consumer products. Regulations are also emerging that may curtail use of traditional PEG-based surfactant solutions, such as US New York State's proposed ban on cosmetics containing even trace levels of 1,4 dioxane. Underlying all of this activity is consumer belief that natural and organic products in beauty and personal care are healthier for their body and beneficial for the preservation of the environment. As a regularly used product category, cleansers are increasingly being seen by consumers as a category where greater naturality could be important.
Three pillars in natural cleansing
Formulators are seeking novel, proven surfactant options for achieving a natural or sustainable profile in their cleansing products. Evonik offers three technology platforms which can help:
Glycolipids. Advanced technology-based solutions enabling superb performance and unparalleled ecological characteristics.
Naturally-derived Polyglyceryls. High performance, PEG-free solubilizers for all personal care cleansing needs.
Amphoterics. An established, effective surfactant option for mild and gentle cleansing.
Glycolipids: Rethinking the nature of cosmetics
Glycolipids utilize a unique process technology that relies on fermentation using renewable sugar feedstocks to produce materials offering excellent performance and ecological profiles. Evonik's RHEANCE® One exemplifies this technology with a solution that provides powerful cleansing and solubilization performance able to effectively remove makeup as well as reduce sebum levels on skin. At the same time, this material is extremely mild to skin and mucous membranes and extremely favorable to the environment when benchmarked on aquatic toxicity and biodegradability relative to other mild chemistries. Learn more about RHEANCE® One.
Naturally-derived polyglycerols: Leverage high performance PGE-free solubilizers for your cleansing needs
Polyglycerol-based esters offer consumers naturally-derived solutions based on well-known feedstocks such as coconut-oil, palm-oil, and rapeseed oil. These chemistries can be tailored to optimize for various performance characteristics, and as the leader in this chemistry, Evonik has developed a range of polyglycerol-based esters able to solubilize various types of oils and other impurities to deliver effective cleansing performance. For instance, our TEGO® Solve materials can provide RSPO Mass Balance, vegan solutions that solubilize materials ranging from essential and perfume oils to fatty natural oils and triglycerides. Some of these solutions are COSMOS approved and offer additional benefits such as moisturization properties. Our TEGOSOFT® PC 41 MB is also an option using polyglyceryl chemistry to offer effective solubilization of polar emollient esters.
Amphoteric technology: Back to the basics for mild and gentle cleansing
Amphoteric surfactants are well-known for their mild properties, and amphoacetates have amongst the most mild profiles in this grouping. Our REWOTERIC® AM cocoamphoacetate and cocoamphodiacetate materials offer COSMOS approved and Halal certified surfactant solutions that deliver effective overall cleansing performance, with low irritation potential and only modest viscosity impacts relative to other mild chemistries. Some qualities are also RSPO Mass Balance certified. As such, these materials offer a proven choice for formulators looking to enhance the mildness of their formulations.
To learn more about all of our products, log in to Evonik's intoBeauty platform.
Product of the month
TEGO® SOLVE 61 MB
TEGO® Solve 61 MB was designed to target solubilization of fatty natural oils like argan oil and olive oil as well as triglycerides and even some heavier lipophilic emollients like ethylhexyl palmitate. It achieves this while maintaining an excellent natural profile through its high ISO 16128 Natural Origin Index (1.0), high renewable carbon footprint (1.0), and RSPO Mass Balance status. The material is COSMOS approved and is registered for use in cosmetics in China, allowing for globally-compliant formulations. It can also provide added moisturizing benefits to cosmetic formulation based on corneometric studies. Collectively, these attributes make TEGO® Solve 61 MB a compelling choice for formulators looking to address performance, labeling, and mildness aspects of their products.
Formulation of the month
MICELLAR WATER FOR FACIAL CLEANSING, PEG-FREE
Consumers are seeking simple but effective cleansers that speak to their sustainability values. Our Miscellar Water for Facial Cleansing, PEG-free (UL 5803/9.1) guide formulation offers consumers a cleansing system powerful enough for make-up removal but mild enough for everyday use. Its secret lies in its use of multiple mild surfactants including TEGO® Solve 61 MB, TEGOSOFT® PC 41 MB, and TEGO® Betain 810 to effectively cleanse the skin of various possible types of oils and other impurities. Meanwhile, use of TEGO® Solve 61 MB and active ingredient TEGO® Natural Betaine provides added skin moisturization benefits that helps mitigate dryness borne from the cleansing process.