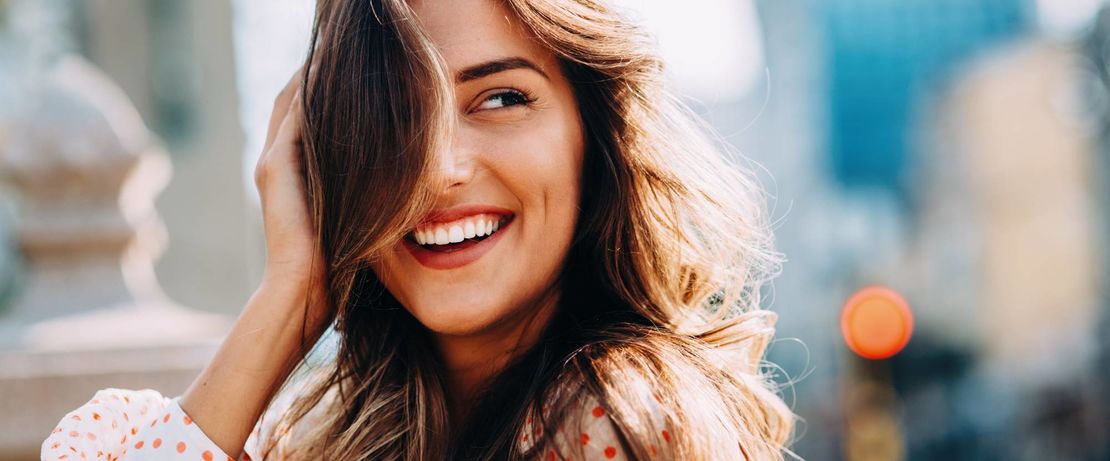 Topic of the month january 2019
Ongoing hair care consumer trends to start off the new year
Consumers are demanding more from their hair care products, influenced in part by broad trends in beauty. At a macro level, the Natural trend, the Health-trend, the Treatment trend, and the experiential trend are all impacting what different consumer segments are seeking from their hair care products. So what does this mean for your hair care brand? Learn more about some key Hair Care consumer trends to start off your new year of product development with products on-target to the market's needs.
The natural trend.
Natural is about consumer trust, that a product achieves its goals without long term harm
Natural is about harnessing solutions from nature which are proven to have a beneficial effect
Natural is a form of activism, supporting our ecology and the economics of sustainable development
Consumers are ever more attuned to the need for more natural hair care products. For instance, in the US, 37% of women 35-54 years of age plan to purchase more green beauty products over the next two years, according to Mintel research. But natural can mean many things to different consumer groups, and delivering a solution which can span as much of the needs landscape as possible can be challenging.
Evonik has solutions that can help, such as our RHEANCE® technology, which achieves all the consumer goals stated above for cleansing products. Its ecological and sustainable profile along with proven performance across multiple applications can demonstrate to consumers the possibility of effective hair care that is grounded in green chemistry solutions.
Health as wealth trend.
Health as Wealth is about prioritization, placing one's longevity and good looks above material accomplishment
Health as Wealth is about security, being protected from harsher conditions impacting the quality of one's hair
Health as Wealth is about prevention, proactively fighting the signs of aging in hair
Consumers, and particularly younger generations such as Millennials, are placing greater emphasis on healthy lifestyles and greater work-life balance. And, they are more proactive in learning the value proposition of products and how products can help them achieve this balance. Part of being healthy is avoiding the environmental negatives that can adversely impact one's beauty, and protection from the effects of pollution has as a result emerged as a new benefit area for products.
Evonik's expertise in both active ingredients, such as our advanced delivery-system enabled anti-oxidants, and solutions to remove pollution, such as through miscellar cleansing systems, can offer formulators options for being in-trend to these developments. To learn more about our micellar solutions, review our December 2018 topic of the month.
The treatment macro trend.
Treatment is about addressing hair condition and its needs in a more fundamental way
Treatment is about regaining youthful hair vitality and condition
Treatment is about looking good in the morning, before one's beauty regime
Consumers want to look good, but they want to know that some of their improved appearance is rooted in more fundamental changes. This has sparked a search for beauty products to help 'treat' in addition to 'beautify' the hair. Recent focus on scalp care products exemplifies this trend, since the 'scalp as skin' concept has facilitated cross over from anti-aging skin care into the hair care realm.
Evonik offers multiple active ingredients to help support the results consumers are looking for, spanning from ceramides in Sphingony® or Hairflux® to ROVISOME® Biotin, an encapsulated combination of actives for improved hair density and growth conditions.
The experiential trend.
Experiential is about living in the moment, building memories and experiences which one can retain forever
Experiential is about luxuriating, selfishly enjoying moments that feel unique or special
Experiential is about fun and enjoyment, being surprised by the unexpected and exploration of the new
Over the last decade, consumers have shifted their purchasing habits towards favoring services and experiences over simple accumulation of material goods. In beauty, this is manifesting itself through innovation of formulation textures. Innovative and unexpected textures have been a key driver for the success of K-Beauty, for instance, and it plays an important factor in consumer switching behavior among brands.
Evonik's expertise in emulsifiers, emollients and the overall formulation chassis has enabled the discovery of new and surprising hair care textures that formulators can consider.
Product of the month
Hairflux® is a new bio-inspired ingredient combining the power of ceramide technology with natural oils. It provides outstanding performance in helping address damage to the hair and scalp, even at low concentration levels. And, its benefits have provided perceivable improvement to hair condition according to a consumer panel study. As such, Hairflux offers formulators with a single solution that is natural, promotes healthy-looking hair by treating it, and provides a perceivable sensory improvement.
3 Minute Restore Conditioner (pdf, 62 KB)
The 3 Minute Restore Conditioner effectively improves the wet and dry combability and the softness of the hair by the readily biodegradable conditioning agent VARISOFT® EQ 100. The combination of a skin- and hair-identical ceramide with natural olive oil in Hairflux® meets hair and scalp care needs as it strengthens the hair and calms down irritated scalp.