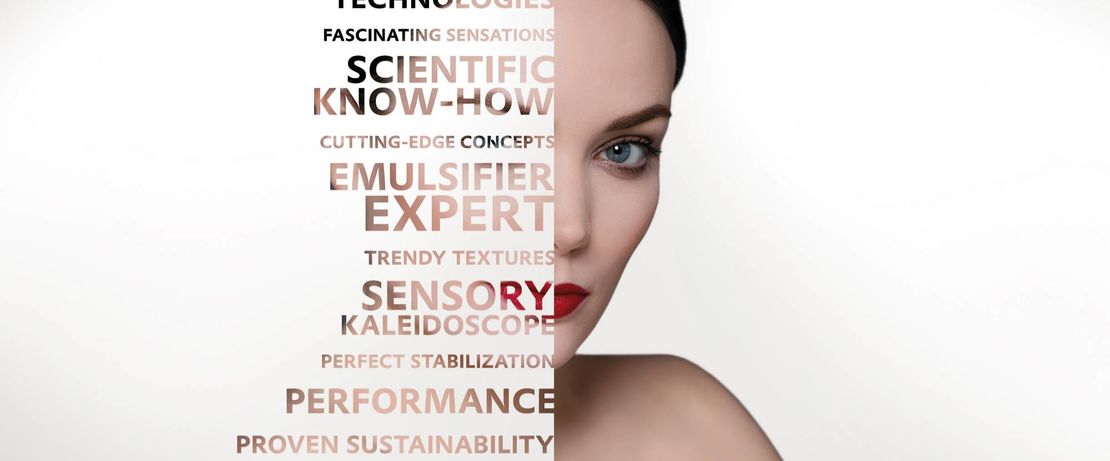 The pioneer and expert in emulsifiers
All developments in skin care emulsion start with the questions: which ingredients do I like to use? and which is the right emulsifier to stabilize my formulation?
There is a huge choice available to developers. On the one hand this facilitates the development work because the right emulsifier for the topic is available, but on the other side, it might make the selection rather complicated because there are just too many to choose from. So, if this is your dilemma, then why not get in contact with the leading pioneer and innovation expert in Emulsifiers – Evonik?
How to find the right emulsifier
You might ask yourself: how do I know that they really are the experts for emulsifiers? What provides me with the confidence and trust that my topics will be solved in the right way? Here is why we are confident that we have the right solution available and are able to inspire you.
Our emulsifier portfolio compromises approx. 100 different emulsifiers based on many versatile technologies. In the cosmetic market Evonik is the supplier that has the most diverse technologies, like for example polyglycerin based esters, cationic based or organo-silicone- based emulsifiers. Beside these various different technologies you can choose from, we also offer different supportive tools that will help guide you to the right emulsifier you need.
You will find them all within our new online platform intoBeauty® which provides you with a single point-of-access to all our online resources. One feature is the product selection tool where you can directly search for the right emulsifier based on your selection criteria. Independent of wherever you are based, sustainability is one of the mega trends the cosmetic market has seen over the last couple of years. And for sure more is to come. So you can always stay up-to-date we have developed as supportive tool the CAREtain® Toolbox. It is a dynamic, continuously growing information system that covers the most relevant sustainability aspects, with categories including RSPO-certified, biodegradable, COSMOS status, vegan and place of origin.
Another prominent example for our assisting tools is the Sensory Kaleidoscope which allows you to make the skin feel visible. It enables the development of formulations with the desired skin feel and helps to turn current sensory trends directly into new products. The second level maps of our Sensory Kaleidoscope show the skin feel of formulations with the respective emulsifiers.
Our products and innovations
Alongside all of these helpful tools product innovation is still very important, since different textures are emerging and the expectations regarding sensory are increasing. ABIL® EM 180, a non-ionic W/O emulsifier based on silicones is the ideal choice if you are looking for impressive textures as shown in our texture formulation concept. Due to its structure, this high-performance emulsifier provides formulations with an extraordinary high temperature stability and excellent stabilization in difficult systems.
Another prime example for a high-performance and at the same time natural-based emulsifier is TEGO® Care PBS 6 MB, a polyglycerin based O/W emulsifier. During our research we noticed for example its strength for stabilizing UV filters and have translated these insights into market relevant sun care formulations. Even if emulsifiers are classified more as functional ingredients some of them also provide consumer benefits to your formulations. For example, TEGO® Care PBS 6 MB combines stabilizing properties with moisturizing benefits.
Based on our polyglycerin platform ISOLAN® 17 MB, a W/O emulsifier, is another very good example for our latest innovations in the field of high-performing emulsifiers. It allows you to develop interesting transforming textures which enables you to access new types of natural cosmetics.
One of the latest additions to our portfolio is symbio®muls GC MB an O/W emulsifier blend that makes it possible to develop RSPO certified market products helping you to reduce the level of classical preservatives.
By the way, all this started a long time ago. In 1927 we started to sell the well-known TEGIN® emulsifiers which are in some way the "grandfather" of all commercial O/W emulsifiers we see today!
Since then our broad product portfolio combined with our formulation know-how, labs and experts around the globe, profound sensory knowledge, access to various tools and our understanding of global market trends translate into formulation concepts that help you to find the perfect solution. Please get in contact with us and let's find together the solution you are looking for. This is what we call The Soul & Science of Beauty.