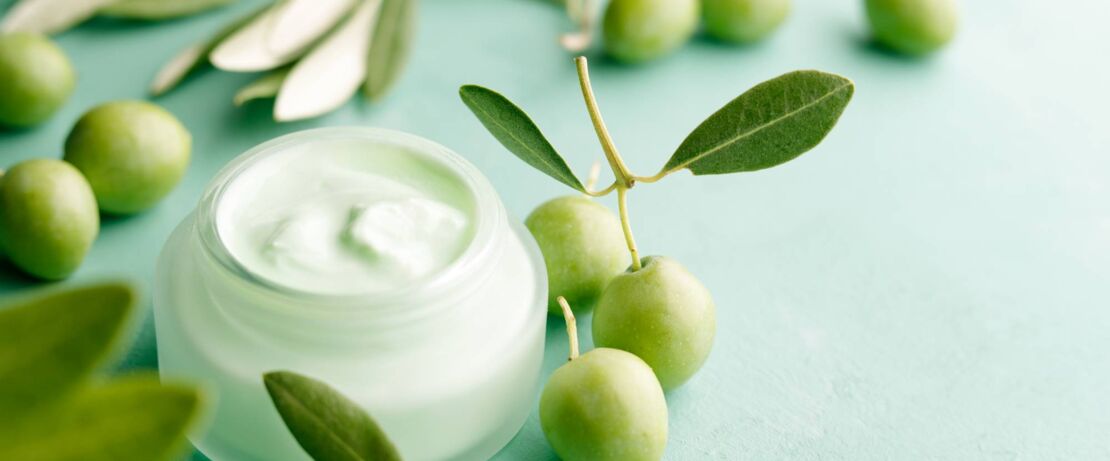 Blog Article
When upcycling opportunities meet care  
Evonik offers you Next Generation Solution Emulsifier: ECOHANCE® Care PS3
by Ivy Hou and Dr. Sebastian Beckers
Market Background
Coffee grounds, olive oil residues or fruit peels are trash? Not at all! If waste or discarded by-products are turned into valuable new materials, this is called "upcycling". Upcycled cosmetics or circular beauty is a growing trend in the beauty and personal care industry. To improve the formulation sustainability, many cosmetic companies have already offered bio-based and bio-degradable products over the last years. However, until now these products are mainly based on first generation feedstocks from food or feed crops. Upcycling of feedstock alternatives, like waste or post-industrial residues, can help to further boost the formulation sustainability by preserving valuable nature reserves, carbon stocks and the global bio-diversity.  As a pioneer in sustainability, Evonik would like to take eco-responsibility and therefore introduced the ECOHANCE® program in 2023: A dedicated product range to enhance the utilization of next generation alternative feedstocks. 
An Eco-Optimized Transformation Journey of Olive
The first product of the ECOHANCE® program is the 100% olive based O/W emulsifier ECOHANCE® Care PS3. The olives mainly come from the Mediterranean region, in particular from Spain, Italy and Greece. The supply chain is traceable up to the oil mills,  which are all located in the EU. However, Instead of using edible olive oil as a feedstock, ECOHANCE® Care PS3 is fully based on a second generation feedstock: A post-industrial residue from the olive oil refinery. Next to an excellent emulsification performance, the emulsifier is therefore not only bio-based but offers additional sustainability features which go beyond.
During the oil refining undesired components like free fatty acids must be separated from low quality olive oil. This fatty acid enriched fraction is called "olive acid oil" and can't be used for human or feed consumption according to legislation due to its high acidity. Trash? Not at all! Olive acid oil is a valuable source for fatty acids and glycerol - the essential building blocks to produce a polyglycerol esters like ECOHANCE® Care PS3  (INCI: Polyglycerol-3 Distearate; globally registered).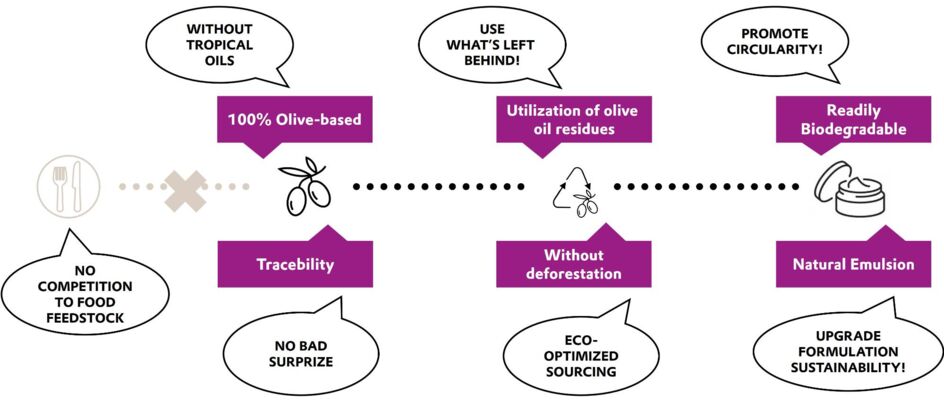 As ECOHANCE® Care PS3 is produced by upcycling of a second generation feedstock, the emulsifier is sourced landless and fully deforestation-free. This approach not only allows a sourcing without any competition to food or feed crops but also a carbon footprint reduction by 66% in comparison to a RSPO palm oil based production. Hence, ECOHANCE® Care PS3 is an ideal emulsifier to upgrade your formulation sustainability benefits.
Next Generation Solution Emulsifier
ECOHANCE® Care PS3 is our next generation solution O/W emulsifier for natural lotions and creams providing a caring and soft skin feel combined with a quick absorption. Even at relative low usage concentrations stable emulsions are obtained. The emulsifier is offered as white, slightly yellowish pellets and can be processed using a standard hot/hot process. ECOHANCE® Care PS3 is compatible with all type of cosmetic emollients as well as with natural oils. Emulsions containing natural thickeners (e.g. xanthan gum), active ingredients or plant extracts can be stabilized easily. In addition, ECOHANCE® Care PS3 improves the short term moisturization of the skin, as a corneometer study with 16 panelists proved.
With ECOHANCE® Care PS3 Evonik offers a versatilely applicable emulsifier based on an upcycled residue from the olive oil production. A product providing excellent emulsification performance and capable to boost the sustainability of your formulation.
Let's go beyond bio-based with ECOHANCE® Care PS3!
Formulation example: "Olive Nourishing Hand Cream" containing ECOHANCE® Care PS3.