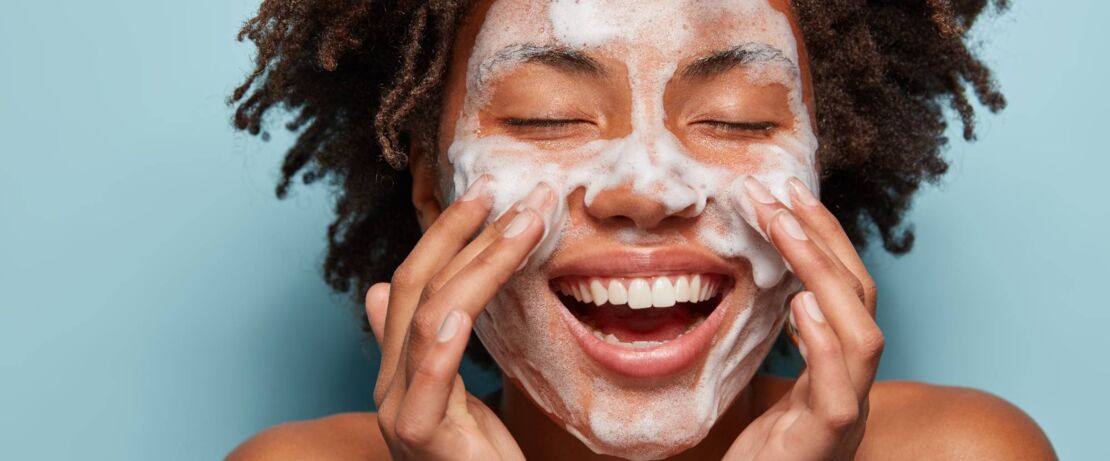 Products & Solutions
Ecolicious Facial Cleansers 
Mild facial cleansers with proven efficacies featuring eco-friendly glycolipids
Sustainability is essential. With growing awareness of ethical and environmental concerns, beauty consumers globally are seeking facial cleanser products that not only perform well but also have a minimal impact on the environment.
A recent market study on facial cleansers has shown that new product launches are increasingly focusing on three areas that have seen significant growth since 2019. These areas include eco-friendliness, with a growing demand for products that are marketed with ethical, social responsibility, and environmentally friendly claims. Additionally, there is a rising demand for facial cleanser products that offer both cleansing and nourishing benefits to enhance skin health. This trend towards gentler products is fueled by the desire for a soothing and non-irritating cleansing experience. Lastly, consumers are still seeking products that exclude ingredients with negative press, such as parabens, sulfates, and silicones. These claims can be conveyed through the formulation of the product or by highlighting label-friendly ingredients on the packaging.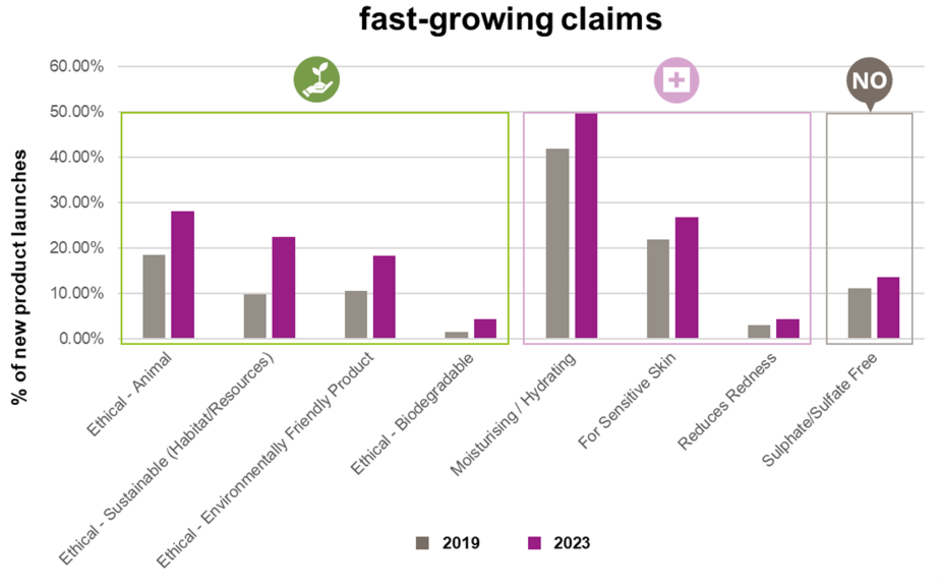 One INCI name that has recently gained market interest and growth is Glycolipids, which may refer to actives, solubilizers, or surface-active ingredients. As a biosurfactant, glycolipids are a sustainable alternative to traditional surfactants and have excellent surface active and cleansing properties, making them an ideal ingredient for mild facial cleansers. Furthermore, glycolipids are mild to the skin, making them a great choice for those with sensitive skin. Glycolipids are produced by microorganisms and are biodegradable, which means they have a minimal impact on the environment. With the increasing demand for sustainable and functional facial cleanser products, glycolipids are an ingredient that companies should consider incorporating into their facial cleansing formulations to meet the needs of consumers who prioritize sustainability.
Formulation Focus
The Ecolicious Facial Cleansers concept showcases four popular facial cleanser formulation types: foam pump, gel, cream, and micellar water. These formulations are designed for environmentally conscious consumers who want gentle cleansers and make-up removers that have minimal trace on both their skin and the planet.
These demonstrative formulas prioritize results, focusing on mildness and effective make-up removal. The key ingredient in these cleansers is glycolipids, which effectively cleanses the skin while respecting its barrier and maintaining hydration. The glycolipids also provide extraordinary mildness and effective make-up removal properties.
Ingredient Highlights
High-performing, multifunctional rhamnolipids with excellent foaming, cleansing, and solubilizing properties. This mild biosurfactant is ideal for facial cleansing applications designed to reduce negative environmental impacts.
This acid-rich sophorolipid offers outstanding cleansing performance and good rinseability without compromising the foaming properties of the formulation. SOPHANCE® LA-A is the perfect choice for facial cleansing applications that require mildness, especially near the eye area or on sensitive skin, as it is gentle on the skin, mucous membranes, and eyes.
A natural-based thickener with emollient properties provides efficient thickening and skin conditioning properties at the same time.
PEG-free solubilizer for natural oils and lipophilic emollients. It shows very good solubilizing properties for make-up removal.
Looking also for well accepted Product Protection systems? See proven solutions with alternative multifunctional antimicrobials such as dermosoft® GMCY MB and Verstatil® BL non GMO natural antioxidants like dermofeel® Toco 70 non GMO and the biodegradable chelating agent dermofeel® PA