Products & Solutions
CERAMIDES BY EVONIK
SKIN AND HAIR DECODED
Found naturally in the skin and hair, ceramides lock in moisture and seal out impurities for a healthy, smooth, radiant look. Evonik's ceramide technologies unlock nature's secrets to help you develop dynamic, highly effective cosmetic formulations.
BIOTECHNOLOGICAL INGENUITY, OR AS WE SAY: CERAMIDE TECHNOLOGIES THAT RAISE THE BAR.
At the intersection of nature and innovation, you'll find our ceramide technologies. With over 25 years of experience in developing green, dermatologically proven cosmetic ingredients, we are your solution provider for advanced formulation. In 1994, we first cracked the code for skin-identical ceramides using biotechnology. Since then, we have been committed to using breakthrough science to help you solve diverse skin and hair care challenges, without harming the environment.
STRATUM CORNEUM AND CELL MEMBRANE COMPLEX SUPPORT. TRANSLATION: PROTECTION FOR SKIN AND HAIR.
Pollution, aging, changing weather, UV radiation and predisposition can all disrupt the natural hair and skin barrier, leading to everything from dry skin and slower skin cell turnover to brittle hair or a sensitive scalp. Our ceramide technologies are programmed counteract this damage by enhancing, protecting and repairing skin and hair's natural shield. 
Overall, we distinguish 9 types of ceramides that we use in our products. From them we create for example the SK-INFLUX® V MB, an ideal formulation for skin help, the HAIRFLUX® for damaged or dry hair and the PHYTOSPHINGOSINE SLC that restores photo-damaged skin. So, whatever product you want to create, our list of ceramides is full of innovative cosmetic ingredients that have all the benefits of ceramide technologies.
Benefits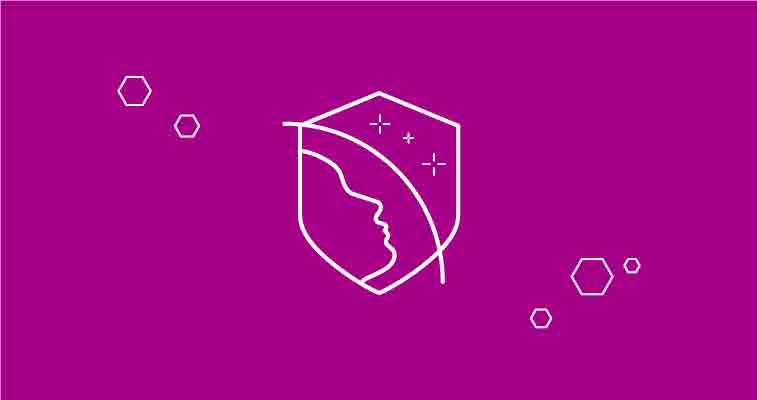 Protect
Reinforce the natural lipid barrier of sensitive, aging or dry skin to lock in hydration and treat external challenges.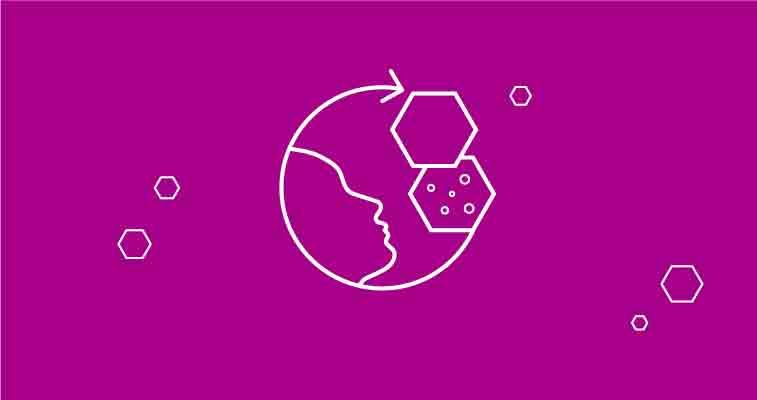 REPLENISH
Counteract photodamaged skin and reduce inflammation.
STRENGTHEN
Reduce hair breakage and shield hair fibers against mechanical and thermal stress.
Dr. Tobias Müller
Business Development Manager
Curious how Evonik ceramides can unlock new possibilities in your formulations for skin and hair? Whether you'd like to receive more product info, free samples or even detailed formulation support – Dr. Tobias Müller is here to answer any and all questions.
STEREOCHEMICAL CONFORMING LIPIDS? BETTER KNOWN HERE AS SKIN-IDENTICAL INGREDIENTS.
Our ceramides are 100% identical to the lipids found in the skin's upper layer (the stratum corneum). Gained by a natural yeast fermentation process, the pure quality of our natural ceramides enables them to work in perfect harmony with skin cells. Because they're identical to what is naturally found in the lipid barrier, our ceramides for skin are ideal for all skin types – even for extremely dry and sensitive, break-out prone or oily skin. Check our ceramides for skin with special needs! 
Our skin-identical ceramides and sphingolipids help you achieve visible, lasting results. For example: With ceramide skin care you get increased moisture levels and smoother, firmer skin. A healthy, balanced skin barrier. Even wrinkle treatment and fine line minimization. 
As a result of our advanced skin-decoding technology, we are proud to be a global market leader in the ceramides business.  
ENHANCED CELLULAR COHESION AKA STRONGER, SHINIER HAIR.
When hair gets damaged – whether through over cleansing, harsh chemicals or heat styling ­– the levels of ceramides naturally present in the cuticle are depleted, leading to dry, brittle locks. Our ceramide technologies refill lacking ceramides in the cuticle, unlocking new hair repair possibilities. Recognized as natural by hair, our ceramide technologies are able to strengthen the inner hair structure for optimal hydration levels and smooth, silky strands. Each ceramide for hair shows outstanding performance in products for different hair types with different kinds of damages as well as in a diverse range of scalp treatments. 
The science behind ceramides, application possibilities, product information and more: This comprehensive guide breaks down our ceramide technologies and helps you decode the right products for your hair and skin care formulation needs.
Webcast: Firming and lifting at its best – inspired by the diversity of ceramides and shingolipids
Discover ceramide technologies with anti-aging and skin-firming properties for your formulations. Learn all about the bioactive efficacy of SPHINOXÒ Lift in the Webcast with product expert Dr. Veronika Solotoff from Evonik. Curious how ceramides can unlock new possibilities in your formulations? Just click on the link below for our webcast.
DIVERSE APPLICATION EFFICACY. OR SIMPLY: PRODUCTS THAT WORK THE WAY YOU WANT.
Our ceramides can be used across a wide range of cosmetic applications. As your ceramides partner, we offer:
Advanced biotechnological processes
A broad application profile
Scientifically backed results (in vitro and in vivo studies)
A ceramide competence center (formulation know-how and support)
We understand that consumers expect a lot from their cosmetic products, and our sphingolipid and ceramide products offer outstanding performance across different skin and hair conditions. Plus, our system solutions are simple and easy to add to a diverse spectrum of formulations – from moisturizing skin care products to scalp and hair treatments. 
No matter what your cosmetic needs, at Evonik, you will find a motivated and experienced team ready to help you find the right ceramide supplement and take your beauty products to new heights.