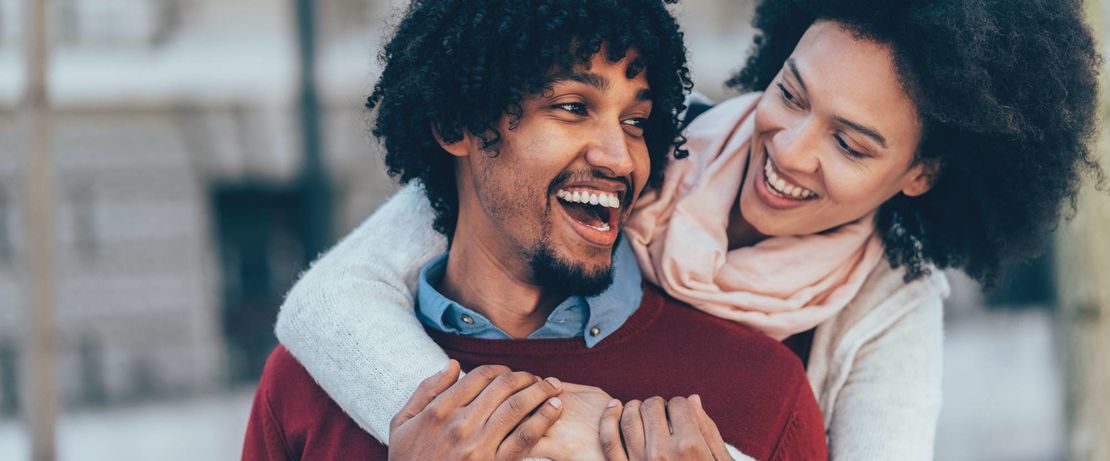 Curly You
Inviting curly consumers to celebrate their natural curls
Around the world there is a global movement to embrace naturally curly hair. Evonik has carefully developed a three-step approach to help consumers feel their best with their hair.
Natural curly hair: global movement embracing natural looking curls.
Benefits: worldwide, curly consumers seek innovative and convenient solutions that provide them with the freedom to unveil their natural curls.
The Challenge: curl textures vary and need tailor-made solutions from scalp to ends, for a healthy-looking natural look.
Evonik's solutions: a three-step approach with unique solutions for different curl types.
Products highlighted: RHEANCE® One, VARISOFT® EQ 100, VARISOFT® EQ 65 MB, dermofeel® sensolv MB, ISOLAN® 17 MB, TEGOSOFT® OER MB, TEGO® Sulfosuccinate DO 75, TEGO® Cosmo C 100, Hairflux®  and  TEGO® SP 13-1 MB.
Curls are the new mainstream in beauty. Globally, the demand for hair care solutions for curly hair has increased significantly. According to Google, curls are now the most frequent search category for hair, especially when it comes to finding the best products for curl styling and- for avoiding hair straightening. In Brazil, a research conducted by Mintel to understand the different hair types of Brazilians, nearly 70% of women declared to have natural wavy, curly or kinky hair. As for the US, the #1 hair care country worldwide, nearly eight out of ten Afro-American consumers have natural hair and prefer products made exclusively for their hair type.
Because curls can have different textures, from wavy to kinky curls, consumers demand tailor-made solutions that fit best with their specific hair needs. The same is true for scalp care, which is a relevant category for curly consumers, who normally complain about their sensitive and dry scalp. Curly consumers have unique hair care routines: they avoid washing their hair on a daily-basis and incorporate up to six different products to their hair care routine, especially those in-between washes to help prolong curl definition and volume. This routine can create an unbalanced scalp resulting in irritation and compromised scalp health.
The challenge for curly care systems lies within the need to offer gentle yet high-performing surfactant systems, develop high conditioning solutions to help repair and protect fragile hair, whilst being able to design styling solutions that can easily be incorporated in consumers' lifestyles. Our Curly You three step approach designed for curly consumers that are unveiling their natural curls, provides everyday solutions for beautiful and bouncy curls while offering a unique concept for the celebration of natural curls:
1. Transition Phase: Supporting consumers who decide to stop with chemical straightening and return to their natural hair texture. To help consumers during this challenging period, Evonik brings a Purifying Cleansing Shampoo, for gentle deep cleansing, a Scalp Shield Hair Tonic, that soothes sensitive scalp with added barrier and scalp protection, as well as the High Oil Mild Cleansing Scrub for gentle scalp exfoliating and delicate cleansing, with surprising foam.
2. Everyday Routine: Based on curly consumers' unique demands we developed three formulations to transform the daily hair care routine: No-Rinse Everyday Refresher is a convenient wipe for hair and scalp refreshing, enabling easy and high-performing cleansing, Damage Repair Antidote supports hair rebuilding and strengthening from within; this premium conditioner replenishes fragile hair after the abuse from chemical processes, while Gently Cleanse Sulfate-free Shampoo is the perfect solution for the gentle, yet high-performing cleansing of curls, to minimize further damage.
3. Solutions for Bouncing Curls: Styling is an important category, and being attuned to that, Evonik offers four innovative styling formulations which include: Hair Definition Primer, for long-lasting defined and moisturized curls; Curls in Place Hair Stick, formulated with natural-based emollients for soft, smooth and disciplined curls; Conditioning Miracle Hair Ampoule, a leave-in conditioner that transforms from very fluid to a rich white emulsion upon the addition of water for a playful experience; and Anti-Frizz Oil in Balm, a rheology transforming experience for unplugged curls regardless of the weather!
All in all, the Curly You concept provides inspiring and suggestive formulations for different curl types. It includes mild and sulfate-free surfactant systems, repair and protective conditioning solutions for both hair and scalp, and creative and on-the-go styling formulations with wide formats, to enable curly consumers to wear their hair naturally. That's what we call: The Soul & Science of Beauty.
Want to learn more?  Visit our intoBeauty® customer portal or contact us for more information.