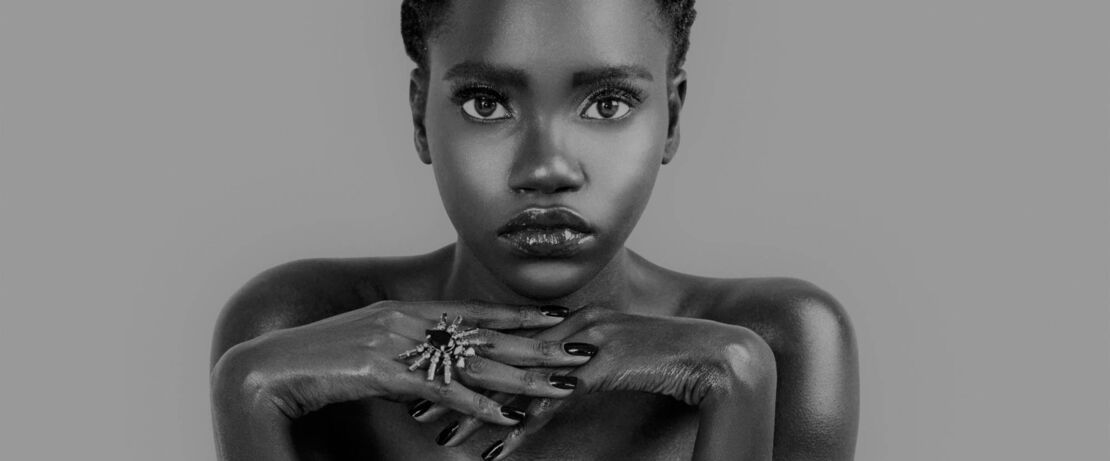 Formulation Concepts
Achieve Your Best Skin
Skin cycling
Skin cycling is a simple alternating method whereby active ingredients are applied one night, and skin is allowed to recover the next, promising to avoid over-exfoliation and irritation. Such a method could guide self-educated consumers who might be using the wrong type of (or too many) products on their skin, as well as educate those new to skincare actives.
In 2023, we are seeing that consumers are paying close attention to products whose marketing utilizes key words like "doctor recommended" and "board-certified". In fact, 35% of US consumers consider that skincare products recommended by doctors and dermatologists are important when buying skincare. This suggests that the educated consumer is taking advantage of doctor approved and recommended dermacosmetics to address their specific needs, without necessarily needing to make an appointment.
A recent global study analyzing the most mentioned topics around dermacosmetics on social media yielded the top 3 topics to be "skin", "products", and "routine". These results indicated that consumers are directing their attention to finding the products and skin care routines on the market that will best suit their needs and interests. Though, it is evident to savvy consumers that good skin care is not a one-routine-fits-all deal. Over-washing and over-exfoliating can become an issue of not utilizing a proper routine for one's individual skin, leading to stripping of the skin's natural barrier, increased breakouts, and others. This calls for more personalized regimens led one doctor to develop the concept of skin cycling to address the need for a 3-4 day cycle that helps to prevent irritation.
Dr. Whitney Bowe popularized Skin Cycling - an alternating method in which active ingredients are applied and then the skin is allowed to rest and recover. This way, carefully avoiding over-exfoliation and irritation. This technique has quickly become a hit on TikTok, garnering 3.5 billion views as of February, 2023.The way skin cycling works is quite simple and the amount of days can be catered to the sensitivity of the users skin.
The regimen begins night 1 with exfoliation. This is to remove dead skin so that products may better penetrate the skin. For this, one could use an Alpha Hydroxy Acid (AHA), Beta Hydroxy Acid (BHA), or for those with more sensitive skin, a Poly Hydroxy Acid (PHA). Night 2 requires a retinoid which can increase cell production and boost collagen. Various levels of retinol are available on the market, in which a user with less sensitive skin may use a higher percentage, while a user with more sensitive skin may opt for a lower percentage. Night 3 begins the recovery period, in which the user will want to recover and boost their extracellular matrix. This can be achieved with hyaluronic acid, peptides, and ceramides.. Again, those with less sensitive skin may only require a single day of recovery, in which they may begin the cycle again after the third night, while those with more sensitive skin may require a fourth night to continue recovering their skin before restarting the cycle.
The process of skin cycling is an exciting opportunity for consumers to become more in touch with their skin's needs, as well as experiment with various actives. We see that skin care rituals can be uplifting, and tapping into skin care trends like skin cycling can help consumers rethink their skincare routines to protect their skin barrier and have clearer skin. Skin cycling is also a great way to strengthen connections with local professionals by bringing doctors to the forefront of their routine, and local retailers to find professional-grade products and improve their purchasing experience. Overall, we aim for a personalized treatment approach, in which Evonik offers several active ingredients to help brands capitalize on the skin cycling trend.
Inspirational Formulations
Anti-Wrinkle Overnight Serum
This powerful overnight serum utilizes ROVISOME® Retinol Moist Pro MB to deliver retinol deep into the skin to fight wrinkles while improving skin moisturization, all while you sleep! Simultaneously, TEGO® Pep 4-17 MB works to boost collagen, hyaluronic acid, and fibronectin, which allows for reshaping of the dermal extracellular matrix so you can wake up in your best skin.
Barrier Boosting From Within
This barrier boosting cream features RHEASOME® CeraBoost, an innovative delivery system that allows for encapsulation and delivery of 3 powerful actives - Ceramide NP, Cholesterol and Phytosphingosine. Support skin hydration and accelerate barrier recovery by upregulating ceramides from within, leaving your skin rejuvenated and replenished!
Hyaluronic Powerpunch
Give your skin the moisture "punch" it's craving! This hydrating cream utilizes HyaCare® 50 to supply hyaluronic acid deep into the skin, HyaCare® to moisturize and provide anti-aging properties, and HyaCare® Filler CL MB to reduce facial fine lines and wrinkles while increasing hydration and viscoelastic properties.
Powerful Recovery Cream
Give the skin some much needed rest and recovery with this mighty restorative cream. This formula features TEGO® Pep Up to boost collagen and related extracellular matrix markers, while HyaCare®50 allows for upregulation of hyaluronic acid and tight-junction proteins. Your skin will thank you!