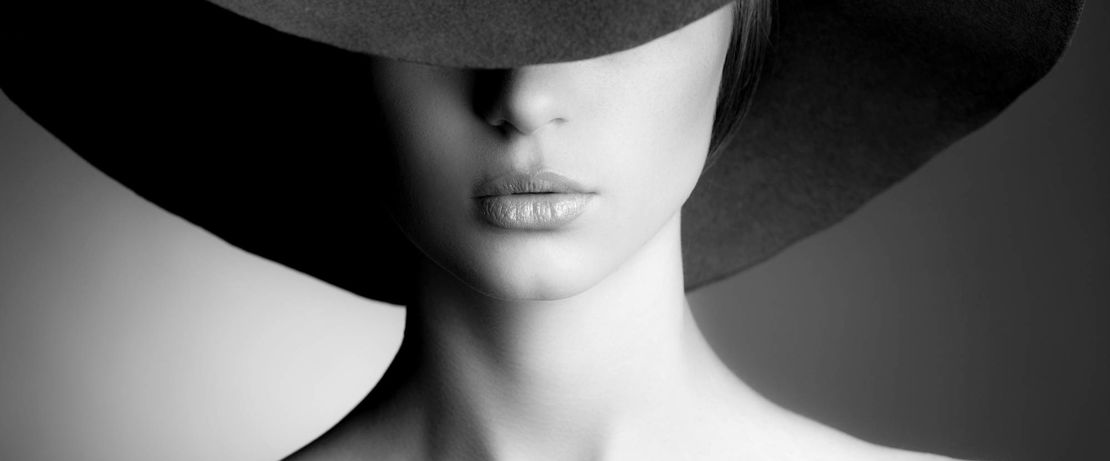 Power your beauty innovation
New Active ingredients
Staying close to your consumer is already a challenge – uncovering new ingredient-based storylines does not have to be. Over the next few weeks, Evonik will be launching several new cosmetic ingredients to fuel your beauty innovation. Come back to this page each week to learn about a new, soon-to-launch or recently launched Evonik ingredient!
Our new active ingredients
Give yourself star-power with a scientifically-crafted CBD entourage
Star-power doesn't happen alone, but rather through an entourage of followers. Similarly, CBD's magical skin care powers derive not only from the cannabidol, but rather from complementary and synergistic compounds found within the CBD extract itself – its own entourage effect.
It is no secret that US consumers are excited about CBD products, but safety and regulatory concerns surrounding some of the ancillary components of CBD extracts are raising eyebrows. For brands trying to support consumers' CBD aspirations, deliver tangible skin appearance benefits, and address these regulatory concerns, there is an alternative: scientifically-tailored entourage effects. Evonik's forthcoming TEGO® CBD Revitalize is an excellent example, enabling CBD consumers to enjoy skin revitalization benefits without regret.
Key Benefits:
Promotes a refreshed and youthful skin appearance
Supports skin hydration
Strengthens the skin's protective layers
A natural, plant-based, scientifically-crafted ingredient
Based on high purity CBD, absent of unwanted constituents
INCI: Amaranthus Caudatus Seed Extract (and) Cholesterol (and) Cannabidiol (and) Glyceryl Caprylate
Want to learn more? More information about this product will be available soon once it launches in Q1 of 2022. Get in contact with Evonik if you would like an early peak or evaluation of the material, or wait until product information is made available through our intoBeauty® platform.
Unravelling the mysteries of deep action defense
Feeling the sun's warm rays on our skin lifts our mood and can keep us calm and focused.[1] But too much exposure can damage our skin and cause skin aging. Especially after long periods without sun exposure – such as periods in lock down or long winter months - we are more susceptible to the sun and sun damage.
Sphingolipids were first isolated in the 19th century and were named because of their enigmatic nature.[2] Ceramides as the most prominent group of the sphingolipid family are well known to keep the skin barrier healthy and good looking. In addition, some ceramides and sphingolipids even provide bioactive functions due to their role in regulating cell differentiation, proliferation and various metabolic pathways.[3]
Inspired by the diversity of ceramides and sphingolipids, SPHINOX® Defenda is a unique derivative of the naturally occurring phytosphingosine, offering skin defense and protection benefits. Consumers are increasingly looking for science-driven cosmetics and skin-care technologies. With its daylight defense on a cellular level, SPHINOX® Defenda provides proven efficacy and visible results for healthy skin and beautiful aging, which is rooted in science.
As an innovative bioactive sphingolipid, SPHINOX® Defenda protects the skin from UV-induced DNA damage, while also fighting environmental aggressions. At the same time, SPHINOX® Defenda accelerates skin regeneration and can re-balance the skin tone after summer stress.
Key benefits:
Protects the skin from UV-induced DNA damage
Fights environmental aggressions
Accelerated skin regeneration
Re-balances skin tone after summer stress
Reduces signs of sun-induced premature aging
Our sphingolipids help you achieve visible, lasting results.
Want to learn more? Visit our web based customer platform intoBeauty® (registration required), where you can download documentation, request samples, and enjoy videos about our new products.
1 Lamber, G.W., et al. Effect of sunlight and season on serotonin turnover in the brain, Lancet. 2002 360(9348): 1840-2. doi: 10.1016/s0140-6736(02)11737-5
2 Trayssac, M., Hannun, Y.A., & Obeid, L.M. Role of sphingolipids in senescence: implication in aging and age-related diseases, J Clin Invest. (2018) 128(7): 2702-2712 doi: 10.1172/JCI97949
3 Jia, Y, et al. The mechanism of skin lipids influencing skin status, Journal of Dermatological Science (2018) 112 -119.
Naturally elevate the skin's protective powers
Let's use the power of the sun in our skin care routines! The sun's energy, in the form of UV radiation, carries with it the potential for adverse effects on skin through various forms of damage. This is often the messaging consumers hear from the beauty industry. But, what if we can make the sun work beneficially for our skin? With Evonik's new TEGO® Sterol 7-DHC V (INCI: 7-Dehydrocholesterol) you can.
TEGO® Sterol 7-DHC V is a one-of-a-kind, 100% naturally sourced Vitamin D precursor that allows you to use the sun's energy to promote skin renewal. 7-DHC has a unique mode-of-action wherein, under the sun's radiation, the ingredient will naturally convert to Vitamin D and promote a variety of skin protecting benefits1. 7-DHC increases protein and mRNA levels for heat shock proteins to essentially elevate the minimal dose of UV-B required for erythema. Further, once converted to Vitamin D, this ingredient promotes a healthy skin barrier function through regulated skin differentiation2.
Consumers understand that they need sun protection measures when outdoors. But, providing consumers with a positive spin on their time under the sun offers a way for sun-focused brands to connect in a new way with sun care product users. So, elevate the skin's protective power's through the sun with a naturally sourced solution through TEGO® Sterol 7-DHC V.
Key benefits:
Regulates skin cell differentiation
Stimulates natural antimicrobial peptides
Offers protection from damage related to UV radiation
100% vegetable-based material
Interested to learn more? Visit our web based customer platform intoBeauty® (registration required), where you can download documentation, request samples, and enjoy videos about our new products.
1 Mammone T, et al. (2004) Normal human epidermal keratinocytes treated with 7-dehydrocholesterol express increased levels of heat shock protein. J Cosmet Sci 55(2):149-155.
2 Arnold F, Mercier M, & Trinh Luu M (2013) Metabolism of Vitamin D in Skin: Benefits for Skin Care Applications. Cosmetics&Toiletries.
Multi-functional amino acid for beauty protection
Conscious consumers are progressively changing industry attitudes towards beauty products by increasing attention to the ecological impacts that these products have on the environment. At the same time, sustainable and efficient bio-fermentation technology has resulted in the commercial availability of many interesting and useful natural products, including biopolymers. In controlled settings, bacteria can convert simple feedstocks into ingredients for skin and hair that effectuate a wide variety of beauty benefits. Evonik's new TEGO® COSMO EPL (INCI: Epsilon-Poly-Lysine Hydrochloride) turns bacteria into factories to create a do-it-all multifunctional for the skin, oral, and hair care.
Epsilon-Poly-Lysine Hydrochloride (EPL-HCl) is an amino acid chain that has historically been used as a food preservative due to its antimicrobial effects. Similarly, recent patent research has indicated EPL-HCl can promote expression of natural antimicrobial peptides (AMPs) in the skin, which enhances its barrier function, all while maintaining a healthy microflora1. Not only is this antimicrobial function present in the skin, but research indicates that EPL-HCl is also capable of inhibiting the formation of malodors via its selective antimicrobial properties while not impacting natural flora2. In hair care, EPL-HCl can create protective sheathes around keratin when applied in selected hair care formulations to improve the surface state and result in an improved hair appearance3.
With benefit for skin, oral, and hair care, TEGO® COSMO EPL may have small bacterial origins, but it has broad overall potential in personal care!
Key benefits:
Protects damaged hair keratin fibers
Enhances antimicrobial peptides
Enhances formulation film-forming properties 
COSMOS Natural approval in progress
Interested to learn more? Visit our web based customer platform intoBeauty® (registration required), where you can download documentation, request samples, and enjoy videos about our new products.
1Lorenz, J., Thiesen, K., Braren, S., & Terstegen, L. (2012, December 13). Use of epsilon-poly-l-lysine for increasing the bioavailability of antimicrobial peptides in the human skin (WO2012168050A1). World Intellectual Property Organization. https://patents.google.com/patent/WO2012168050A1/en 
2 HUYBRECHTS, L. (2009). Epsilon-polylysine against halitosis (European Patent 1709069A2). European Patent Office.
3Song, SH., Lim, J.H., Son, S.K. et al. Prevention of lipid loss from hair by surface and internal modification. Sci Rep 9, 9834 (2019). https://doi.org/10.1038/s41598-019-46370-x 
Let nature revitalize your damaged skin
In the wild, tigers are synonymous with strength and power. Even so, these generally solitary animals need help every now and then – this help comes in the form of tiger grass (Centella asiatica) where, when injured, tigers tend to roll in patches of this plant to treat their wounds. As a result of scientific characterization, we now know why tiger grass is such an effective traditional herbal treatment. You can achieve healthy skin with the power of TEGO® Natural Madecassoside.
Evonik's new TEGO® Natural Madecassoside (INCI: Madecassoside) is a highly-enriched madecassoside extract from Centella asiatica that is targeted specifically for its skin renewal properties. Madecassoside has multiple methods for improving the skin barrier, with action improving collagen synthesis, improving major cornified envelope components, and promoting skin hydration with action on aquaporin-31,2. Further, madecassoside has been shown to inhibit acne-related inflammation by significantly inhibiting P. Acnes-caused cytokine release2. Combined, this natural ingredient revitalizes the skin to promote its strength and power. TEGO® Natural Madecassoside is currently under review for COSMOS Natural approval.
Key benefits:
Increases collagen synthesis
Acts as a superb skin moisturizer
Calms acne-related inflammation
COSMOS Natural approval in progress
Interested to learn more? Visit our web based customer platform intoBeauty® (registration required), where you can download documentation, request samples, and enjoy videos about our new products.
1Bylka, W., Znajdek-Awiżeń, P., Studzińska-Sroka, E., Dańczak-Pazdrowska, A., & Brzezińska, M. (2014). Centella asiatica in dermatology: an overview. Phytotherapy research : PTR, 28(8), 1117–1124. https://doi.org/10.1002/ptr.5110 
2Shen, X., Guo, M., Yu, H., Liu, D., Lu, Z., & Lu, Y. (2019). Propionibacterium acnes related anti-inflammation and skin hydration activities of madecassoside, a pentacyclic triterpene saponin from Centella asiatica. Bioscience, biotechnology, and biochemistry, 83(3), 561–568. https://doi.org/10.1080/09168451.2018.1547627
Harness Nature's Skin Shield
We wear various "shields" every day - when raining, we grab a rain jacket on our way out the door; in the summer sun, we look toward our favorite sunglasses for relief from the UV rays; in the winter, we use our coziest mittens to keep our hands warm. Nature, similarly, has developed its own natural shields to protect itself from the outside world. What if we could employ nature's shields to improve our skin care formulations? With TEGO® Natural Betula (INCI: Betulin), you can.
TEGO® Natural Betula is made from a highly-enriched betulin extract from upcycled silver birch (Betula pendula) bark. Like bark which protects the inside of the tree from external factors, this active's pentacyclic triterpene works with the skin's systems to improve its skin barrier. Betulin acts directly on actin filaments to promote a strong skin structure and regulate various inflammatory cytokines for a reinvigorated skin rejuvenating effect1. With betulin use, there is also enhanced keratinocyte differentiation for a strong skin structure2.
TEGO® Natural Betula is sourced from re-claimed birch bark that would otherwise be disposed of from the woodworking industry and is currently undergoing COSMO Natural certification review. From the skin of the trees to your skin's surface, consumers can enjoy the knowledge the timeless wisdom of trees to enhance their skin.
 Key benefits:
Promotes the appearance of renewed skin
Supports keratinocyte differentiation, leading to improved skin barrier
Upcycled origins from the waste of wood-working companies
Interested to learn more? Visit our web based customer platform intoBeauty® (registration required), where you can download documentation, request samples, and enjoy videos about our new products.
1Ebeling, S., Naumann, K., Pollok, S., Wardecki, T., Vidal-Y-Sy, S., Nascimento, J. M., Boerries, M., Schmidt, G., Brandner, J. M., & Merfort, I. (2014). From a traditional medicinal plant to a rational drug: understanding the clinically proven wound healing efficacy of birch bark extract. PloS one, 9(1), e86147. https://doi.org/10.1371/journal.pone.0086147 
2Scheffler A. (2019). The Wound Healing Properties of Betulin from Birch Bark from Bench to Bedside. Planta medica, 85(7), 524–527. https://doi.org/10.1055/a-0850-0224 
Energize skin integrity to renew a healthy appearance
Throughout history, many attempts have been made to stay young forever - explorers looked for the mythical fountain of youth and alchemists tried to synthesize an elixir of life. As it turns out, this goal remains elusive. But fear not, modern scientific advances have allowed us to meet at the intersection of youthfulness and beauty. Evonik's new TEGO® PEP 4-Vitality (INCI: Tetrapeptide-61) is the answer to revitalize the appearance of aged skin. 
When skin ages, fibroblast activity declines leading to disruption in the skin's extra-cellular matrix and to impaired collagen synthesis. TEGO® PEP 4-Vitality, also known as epitalon, targets aged fibroblasts to stimulate their proliferation and decelerate certain processes associated with the appearance of aged skin. TEGO® PEP 4-Vitality strikes a balance between skin cell apoptosis and cell proliferation to balance the age-related disruption of this process1. Beyond skin rejuvenation, it protects the skin by improving its total antioxidant capacity and limiting lipid peroxidation for lasting skin effects2.
TEGO® PEP 4-Vitality may not be the fountain of youth or elixir of life, but this ingredient can be a solution for promoting youthful skin appearance.
Key benefits:
Enhances aged fibroblast functionality
Provides ECM boosting properties for aging skin
Protects from stressors that can lead to the appearance of pre-mature aging
Want to learn more? Detailed product documentation will be available when the material launches in October.
1Lin'kova, N. S., Drobintseva, A. O., Orlova, O. A., Kuznetsova, E. P., Polyakova, V. O., Kvetnoy, I. M., & Khavinson, V. (2016). Peptide Regulation of Skin Fibroblast Functions during Their Aging In Vitro. Bulletin of experimental biology and medicine, 161(1), 175–178. 
2Kozina, L. S., Arutjunyan, A. V., & Khavinson, V. (2007). Antioxidant properties of geroprotective peptides of the pineal gland. Archives of gerontology and geriatrics, 44 Suppl 1, 213–216. https://doi.org/10.1016/j.archger.2007.01.029 
Give your skin the deluxe treatment
Our skin is under a lot of stress - the sun's rays, airborne pollution, and the slow, on-going aging of skin are a few examples of what the skin handles each day. Now, it is time to give the skin the care it deserves for handling all these intrinsic and extrinsic factors. Evonik's new TEGO® Sterol HCS (INCI: Cholesteryl Succinate) was created to deliver an enhanced look and feel for the skin.
TEGO® Sterol HCS is a cholesterol derivative meant to deliver enhanced solubility in formulation compared to normal cholesterol. This ingredient works with the skin's endogenous ceramides and fats to create an effective skin barrier by stabilizing their lamellar structures. Further, TEGO® Sterol HCS promotes formulation performance through enhanced formulation incorporation into the lipid matrix to improve the availability of other ingredients. 1,2 
This can be particularly useful in cosmetic products consisting of nourishing or other skin enhancing agents.
Contemporary consumers are seeking new solutions for wellness, and they are turning to solutions which not only offer healthy-looking skin results but also offers a luxuriating experience. TEGO® Sterol HCS also addresses these concerns through pleasant sensory characteristics. So, give your skin the deluxe treatment, with TEGO® Sterol HCS.
Key benefits:
Helps reinforce the skin barrier
Enhanced skin penetration for superior performance
Easier to use owing to solubility, compared to other cholesterols
Excellent sensory properties
Want to learn more? Detailed product documentation will be available when the material launches in October.
1Zocher M, Zhang C, Rasmussen SG, Kobilka BK, & Muller DJ (2012) Cholesterol increases kinetic, energetic, and mechanical stability of the human beta2-adrenergic receptor. Proceedings of the National Academy of Sciences of the United States of America 109(50):E3463-3472. 
2Kulig W, et al. (2014) How well does cholesteryl hemisuccinate mimic cholesterol in saturated phospholipid bilayers? J Mol Model 20(2):2121. 
Natural hair treatment to turn back the hands of time 
Aging cannot be reversed, but the appearance of aging can! This is what many Pro-Aging consumers have come to realize as they seek solutions to enable them to age gracefully. When treating the symptoms of aging, consumers are also increasingly interested in returning to natural-based remedies proven over centuries of traditional use. Evonik's new TEGO® Natural Coleus (INCI: Coleus Forskohlii Root Extract) now allows consumers a holistic approach to treat the visual symptoms of aging by improving the appearance of hair color and skin thickness.
TEGO® Natural Coleus is a natural, enriched forskolin extract from Coleus forskohlii root. Forskolin, currently popular as a weight loss supplement, also is an effective personal care ingredient for its ability to improve hair and skin pigmentation. Topically applied, forskolin improves pathways leading to increased skin eumelanin, and in turn melanin synthesis leading to the appearance of a richer tone and pigmentation of hair and skin1,2. With respect to its hair effects, forskolin's activity occurred without an impact on the hair growth rate. Forskolin also can result in the appearance of thicker skin with enhanced epidermal thickening2. This skin effect not only promotes a younger-looking skin but can also enhance the skin's resilience to UV exposure.
With its focus on natural solutions to beauty and aging, TEGO® Natural Coleus channels the traditional power of nature to bring about youthful appearance. TEGO® Natural Coleus is currently under review for COSMOS Natural approval.
Key benefits:
Enhances the appearance of darker hairs
Mediates UV-related oxidative stress
Promotes the appearance of more richly pigmented skin
Enhances keratinocyte migration
Want to learn more? Detailed product documentation will be available when the material launches in October.
1Michelet, J. F., Gautier, B., Gaillard, O., Bernard, B. A., & Benech, F. (2009). Human hair follicle pigmentary unit as a direct target for modulators of melanogenesis, as studied by [14C]-2-thiouracil incorporation. Experimental dermatology, 18(4), 414–416. https://doi.org/10.1111/j.1600-0625.2008.00804.x
2Scott, T. L., Christian, P. A., Kesler, M. V., Donohue, K. M., Shelton, B., Wakamatsu, K., Ito, S., & D'Orazio, J. (2012). Pigment-independent cAMP-mediated epidermal thickening protects against cutaneous UV injury by keratinocyte proliferation. Experimental dermatology, 21(10), 771–777. https://doi.org/10.1111/exd.12012