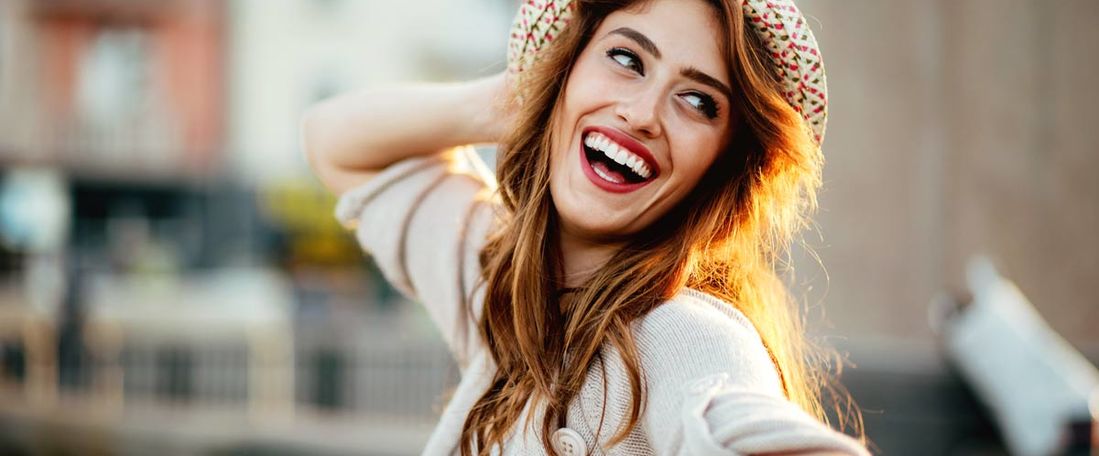 Sustainability, simplicity, self-care, and shine
The hair care consumer in 2022 
Many consumers were hoping that 2021 would see a return to the times we knew pre-COVID. But that did not happen. As the pandemic continues, hair care trends that took root last year are set to morph into similar but different ways to incorporate sustainability, simplicity, self-care and shine in 2022. These trends may have important implications for formulators, who must prepare solutions that can help them address these consumer needs.
An Evolution of Trends
In 2021, hair care consumers were focused on three distinct trends – Conditioning, Skinification, and Eco-Consciousness – as discussed in our past blog post. These trends pre-dated the pandemic but came clearly into focus a year ago. Of course, many consumers and experts expected the world to have returned to 'normal' times over the course of the year, perhaps moderating these trends to some degree. Instead, the pandemic status quo has been extended, forcing an evolution, instead of moderation, of these market trends – from eco-consciousness to sustainability, from skinification to self-care, and from conditioning to simplification and shine. Although each subsequent trend builds on a predecessor, each now represents a broader context and therefore brings broader challenges to formulators.
Sustainability
According to researcher Euromonitor, 67% of consumers report trying to have a positive impact on the environment through their everyday actions during 20211. For hair care and cleansing products, this attitude has been evident through social media, where social media mentions tying eco and sustainability with these product categories have been constant and increasing.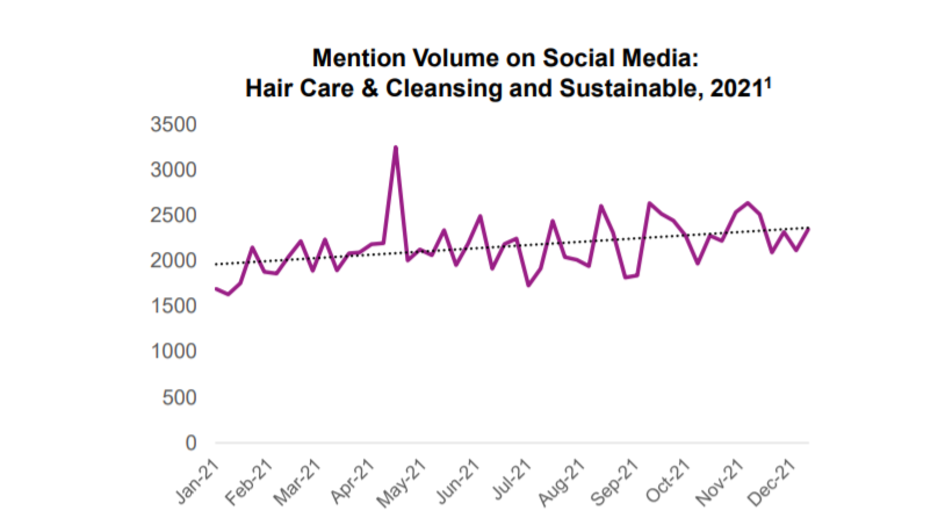 More importantly, the education process throughout the year has helped consumers gain a greater appreciation and understanding of what 'impact on the environment' involves, moving them from just ecological awareness and towards a more holistic view encapsulated by the term 'sustainability'. As a concept, sustainability is generally understood to encompass various interconnected levels of activity, including environmental impact, resource impacts, and social impacts.
Self-Care
The evolution from hair care's focus on skinification towards self-care has progressed similarly as above: skinification as a trend has been recast as a tool under the broader umbrella of self-care. Self-care ties together several consumer aspirations ranging from improved health to stress relief. Skinification, which involves use of active ingredients and other skin-care-oriented benefit-ingredients in hair care, presents a clear path towards benefits like scalp and hair health. But self-care includes broader aesthetic considerations as well. For the 2022 consumer, hair care products must support their self-care goals to remain relevant.
Simplicity
As consumers started to get a taste of 'back to normal' in between different waves or surges of COVID variants, they were prompted to re-evaluate the complexity of their pre-pandemic life vis-a-vis how they have coped during the pandemic. For some, an apt example has been the debate about workplace productivity and effectiveness through remote work versus a return to the office. For others, this was encapsulated by how lockdowns helped illustrate the 'essentials' of their routines from the 'superfluous'. In hair care, during 2021 this was manifest through a focus on conditioning, which is often seen as a routine that simplifies the hair management process – one conditions the hair, and it then simply looks great. Conditioning remains important but now more as a tool rather than a trend. In its place, the broader idea of simplification is emerging to the fore. The so-called Slow Beauty movement, present across various beauty categories, encapsulates the idea of using fewer, better products both to minimize complexity and reduce unnecessary consumption and waste.
Shine
This year also started off with increased consumer interest in products for shine and gloss. As with the above, conditioning can serve as a path to hair shine and gloss; often, shine/gloss are visible manifestations of well-conditioned hair. As consumers continue to video conference or finally begin to meet in-person, they are looking to accentuate the healthy-look of their hair through greater shine and gloss.
A Formulator's Playbook from Evonik
For hair care brands and their formulators, addressing all of these trends is not trivial. Luckily, from Evonik, product developers can leverage tools like CAREtain® toolbox and Product Selection Tool found within intoBeauty to quickly identify the sustainability characteristics of our products. Such tools can lead them to discover products like our RHEANCE® One or VARISOFT® EQ 65 MB, which can provide a good basis on which to develop shampoo and conditioning products with high naturality characteristics.
Achieving simplification can sometimes be, in fact, complex. Part of the challenge lies in formulation design, and forthcoming concepts from Evonik may help formulators glean more new ideas about formulation simplification. Another approach lies in the use of multifunctional ingredients, such as our TEGO® REMO 95 MB, which is a natural-based thickening agent that also imparts emollient benefits in rinse-off formulations. For shine and gloss, formulators can explore our ABIL® ME 45 MB or ABIL® Quat 3676, both of which provide intense hair conditioning that improves hair shine characteristics.
Perhaps the easiest area for formulators is self-care. This is mainly because hair care formulators already have access to a large playbook that can be borrowed from skin care. Evonik offers a wide range of active ingredients applicable for hair, such as our ceramide-based Hairflux®. We have also developed concepts focused on relevant aesthetics, such as our Textures for Cleansing and Conditioning concept.
Collectively, these tools and product ideas can help hair care formulators create products for great hair in 2022!
Arnoldo Fonseca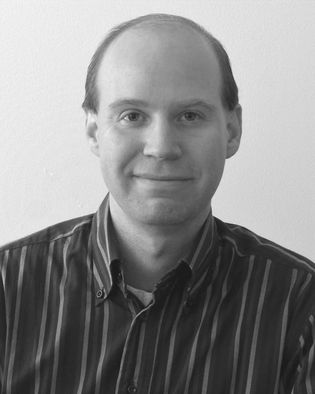 Arnoldo Fonseca
Global Business Manager, BioActives 
Arnoldo Fonseca is presently responsible for the BioActives product segment of the cosmetic active ingredients portfolio at Evonik. Previously the head of marketing for North America for Evonik's cosmetic ingredients business, he brings a variety of consumer-based perspectives.Together with his regional colleagues, Arnoldo is passionate about uncovering the latest trends and innovations that may help customers be more successful. He joined Evonik in 2017 following its acquisition of Air Products' Performance Materials division.
1Euromonitor. "Top 10 Global Consumer Trends 2022" January 2022